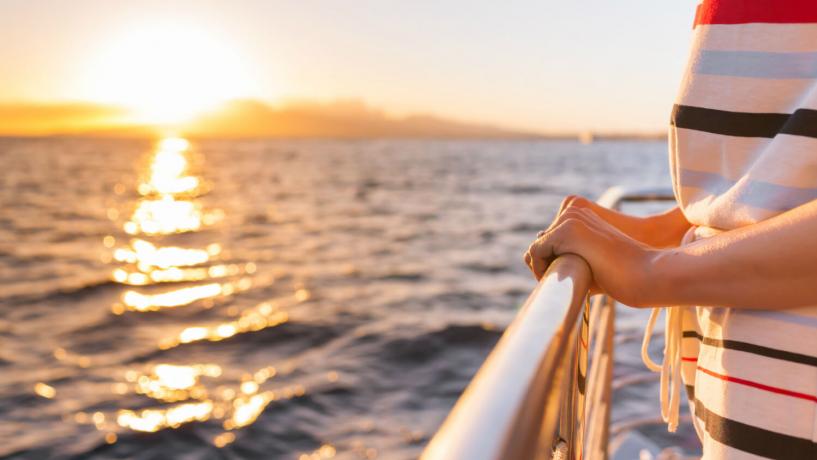 January 9, 2018
It's proving difficult to keep track of gastroenteritis outbreaks on cruise ships these days with 6 outbreaks being reported in Australian waters within the last 12 months.
In the latest incident, approximately 200 passengers on the Sea Princess, a cruise ship bound for Brisbane from New Zealand, were struck with norovirus.
The outbreak on board could have spread further but was thought to have been limited to 200 passengers due to the ship's crew implementing sanitation procedures on board.
"Proactive steps taken on board during the cruise reduced the number of new cases being reported and guests were also thanked for adhering to sound health guidelines including regular hand washing and use of hand sanitiser dispensers," a Princess Cruises spokesperson said.
Queensland Health have confirmed that the cruise ship will undergo further cleaning and sanitation in Brisbane.
About Norovirus
Norovirus is transmitted through contact with infected faeces or vomit, person-to-person contact, through contaminated food or water or through touching a contaminated surface.
While symptoms can be severe, viral gastroenteritis is usually a brief disease. Symptoms can take between one and three days to develop and for most people, vomiting and diarrhoea should subside after one or two days.
Due to the enclosed nature of cruise ships with multiple people touching handrails, elevator buttons and buffet utensils, norovirus can spread extremely quickly and is sometimes referred to as the 'cruise ship virus'.
Not A Good Record for the Princess Ships
The incident isn't the first time that the Sea Princess has experienced a norovirus outbreak. In 2014, the same ship experienced a norovirus outbreak that affected 100 people when the ship was bound for Singapore.
Less than a year ago, the Sea Princess's sister ship, the Sun Princess, suffered two separate incidents within a few weeks of each other. The first incident in early February 2017 affected 90 people who contracted norovirus on a tour from Australia to Papua New Guinnea. The second incident just a few weeks later saw 140 people on a cruise to New Zealand getting sick with the virus.
In August, the Sun Princess was struck again with 91 passengers falling ill on a trip around the South Pacific.
Other Incidents In The Last Year
Outside of the Princess ships, there were two other notable incidents on cruise ships in Australia in the last year. In December, the Ovation of the Seas cruise ship treated 195 passengers for gastroenteritis on a trip from Singapore to Hobart.
In a smaller case, 18 people were treated for gastrointestinal illness on the Celebrity Solstice ship on an Australia to New Zealand cruise.
How To Stay Safe on Cruise Ships
Hand washing is the most effective way of preventing norovrius infections. When on a cruise always wash your hands before and after eating, drinking, smoking, touching your face, and, of course, using the bathroom. Also wash your hands after touching hand rails, elevator buttons and bathroom door handles. Hand sanitiser is also recommended but never as a replacement for hand washing.
If your cruise has multiple dining options, avoid the buffet. The shared utensils and lack of food safety knowledge within the general public can make the buffet one of the most dangerous places to dine.
Should an outbreak occur on your cruise, it's likely that you'll be advised to stay in your room while sanitation measures take place. While this may not be how you envisaged spending your vacation, it's recommended that you follow this advice to stop the spread of infection.