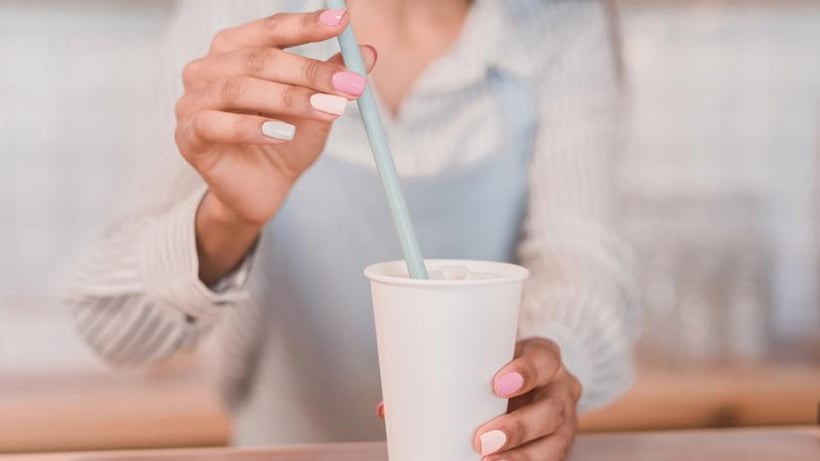 August 26, 2021
As part of Queensland's Plastic Pollution Reduction Plan, Queensland businesses and not-for-profit organisations are required to stop supplying single-use plastic items starting September 1, 2021. The ban comes with strong support from Queensland community members. In a survey completed by almost 20,000 Queenslanders and businesses, 94 percent supported a ban on single-use plastic items such as straws, cutlery and stirrers.
What is being banned
Queensland businesses including supermarkets, hotels, cafes and take-away food shops will be banned from supplying the following single-use plastic items:
straws
stirrers
plates and bowls
cutlery
expanded polystyrene take-away food containers and cups
Exemptions to the ban
There are specific items that are exempt. Single-use plastic items not included in the ban:
straws and cutlery attached to a shelf-ready, pre-packaged product (e.g. juice box with an attached plastic straw, yoghurt with an attached plastic spoon, etc.)
other single-use plastic take-away food containers (e.g. sushi containers, triangle sandwich containers, food containers with a plastic window and bowls with lids)
serving platters and trays
foam or plastic trays (e.g. meat and packaged fruit and vegetable trays)
Some businesses may still need single-use plastic items to support people with disability or healthcare needs and are therefore exempt from the ban. These businesses include:
hospitals
dental clinics
pharmacies
medical clinics
aged care facilities
medical suppliers
How Queensland businesses can prepare
Review what single-use plastic items your business currently supplies to customers, if these items still need to be provided and what alternatives you can use instead. Alternatives can include items made from paper, bamboo and other materials. If you plan to use alternatives that contain compostable plastics, the item must comply with the Australian Standards AS 4736-2006 or AS5810-2010.

Reach out to your supplier if you have excess stock of the banned items and ensure you understand their return policy. The National Retail Association, which is a member of the Queensland Government's Single-use Plastic Items Ban Stakeholder Advisory Group (SAG), will also work with businesses to ensure they understand the ban, how to comply and how to manage excess stock. Find out more information on the National Retail Association website or call their hotline on 1800-844-946.

Businesses that continue to supply banned items, or provide false or misleading information about banned items or their compostability, may be subject to penalties after September 1, 2021.