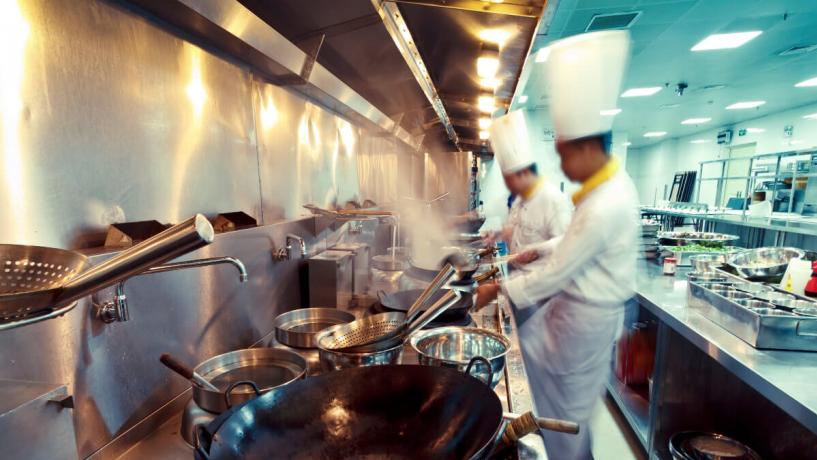 April 18, 2014
At Fine Food Queensland this week, John Hart, CEO of the Restaurant and Catering Association Australia delivered an enthralling presentation on trends in the hospitality industry in Australia.

In this article, we'll provide a summary of what's hot, what's not and what's next in Australian hospitality sector.
What's Hot
January 2014 saw a 19% increase in restaurant visitations compared to January the year before, with the 45 and 50 year old demographic contributing to the highest growth.
Modern Australian cuisine continues to lead the charge in terms of popularity, with Chinese and Mexican food showing the strongest surges in the past 12 months. The poorest performers in growth are Italian and Japanese cuisines, both of which have declined in popularity in the past year.
Non-upmarket restaurants are the most popular, indicating a growing preference for casual dining in the mid-market sector. Pubs, hotels and fast food restaurants have declined in growth. The latter may be due to an increasing consumer interest in health foods and organic produce.
Breakfast dining has experienced a significant surge in popularity, and other non-conventional mealtimes are starting to trend upwards, such as brunch and mid-afternoon dining.
What's Not
Despite the 19% increase in visitations, the average spend per head is decreasing significantly, with people eating less when eating out.
Lunch time dining is now typically reduced to one course, and evening dining, traditionally three courses per person, has transformed into two courses with diners sharing entrees and desserts, and ordering wine by the glass as opposed to the bottle.
The cost of labour is also a concern for those operating in this industry, with profits now being squeezed to a meagre 3% on average. Part of this results from changes in the typical hospitality business model.
The traditional model for a hospitality business is one third of revenue allocated to food and beverage, one third allocated to wages, and the remaining third allocated to overheads and profit. These days, the average hospitality business operates on 35% revenue allocated to food and beverage, 47% of revenue allocated to wage costs and 15% allocated to overheads.
Higher wage costs can be attributed to Australia's minimum wage, the highest minimum wage of all of the OECD countries. The minimum wage in Australia is 30% higher than in Luxembourg, the next highest country.
All up, this newer business model means that hospitality businesses are operating on an average 3% profit.
Due to the high costs of labour, one third of food businesses now close on Sundays and one half of food businesses close on public holidays. The Restaurant and Catering Association is currently lobbying government to address this issue. They propose that the wage rate on Sundays should be reduced to the same as the Saturday rate, and that public holiday rates are also reduced.
What's Next
Businesses are having to respond to rising labour costs in order to ensure continued profits.
When surveyed about how they would meet this change:
40% of business owners said they would employ less staff
20% said that they would employ the same number of staff and deal with the higher costs
33% said they would keep the same number of staff but have them work less hours
20% said that the owner would work more hours (the last option was combined with one of the first three options)
Mr. Hart provided further advice on how to deal with this problem. First, he recommended that hospitality businesses base the prices they charge customers on the unit cost of production, i.e. food costs plus labour. Traditional menu pricing is based on the assumption that 30% of the price charged to customers is food costs, but this no longer works effectively given labour cost increases. One qualm about this solution was how higher prices on menus could be off-putting to customers.
Second, he recommended automating tasks to replace labour costs. In other words, purchase equipment to do the job instead. The reasoning behind this is that the cost of finance is far lower than the cost of labour and is experiencing slower growth.
Third, Mr. Hart suggested outsourcing part of the production process. This has been a recent phenomenon in the United States, where restaurants buy in value-added products such as chopped onions or carrots, or partially prepared items in order to reduce labour costs. Such services are beginning to spring up in Australia too. Audience members raised the point that automating processes could increase unemployment and outsourcing production could lead to a decline in quality.
What will happen in the future remains to be seen, but it's essential that those in the hospitality industry take note of these trends and start taking steps to ensure continued profitability for their businesses moving forwards.