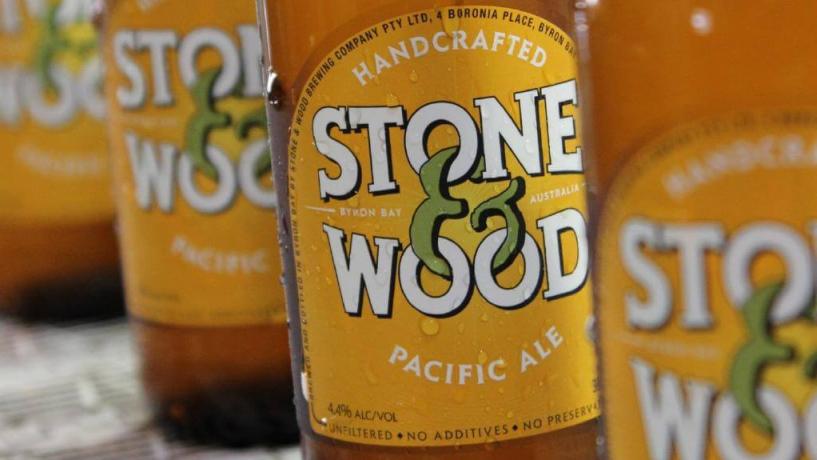 September 20, 2016
Beer drinkers who have recently purchased Stone & Wood's Pacific Ale are being advised not to consume the product and to return it to the place of purchase for a full refund or replacement. Although it serves only as a 'partial' recall, Stone & Wood Brewing Co. is asking all consumers not to drink their Pacific Ale 330ml product with the best before date code of 25.02.17.
In a statement from their website, the Byron Bay company describe the voluntary recall as a "precautionary measure due to an isolated incident that may have led to traces of residual cleaning solution transferring to a small number of bottles in a single batch". The affected products have been available for sale in Northern New South Wales and Queensland only. No other Stone & Wood products are affected by this recall.
To ensure that you haven't purchased beer from this batch, Stone & Wood advises that consumers check the best before date code on the product. The code can be found on the neck of the 330ml bottle and stamped on the side of 24 x 330ml pack cases.
Stone & Wood has apologised for any inconvenience caused and is notifying its customers and the relevant authorities in accordance with its established product recall plan.
What should you do if affected?
Although only a small number of bottles from this batch have been affected, consuming this product may be harmful. As a precaution it is advised that consumers should not drink any Pacific Ale product with this batch code. The company suggests that customers should contact their customer care team on 02 6685 9203 or via email at customercare@stoneandwood.com.au to arrange a refund or replacement.
The beer joins SPC Tinned Tomatoes and Aldi Hotdog Rolls in a long list of Australian food product recalls this year.