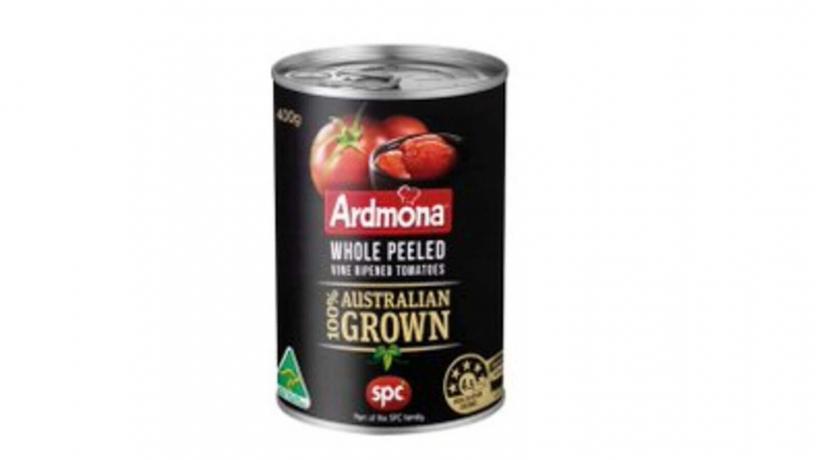 May 20, 2016
Have you recently purchased a can of 400g SPC Ardmona whole peeled vine-ripened tomatoes? If so, you're advised to discard the product and seek a full refund after a national recall was issued.
This popular brand of tinned tomatoes sold at Coles, Woolworths, IGA and independent supermarkets has been pulled off the shelves, after SPC Ardmona detected issues with its packaging.
Due to increased pressure in the cans from faulty packaging, the 400g SPC Ardmona whole peeled vine-ripened tomatoes are seen as 'potentially' explosive and could be harmful.
"Due to increased pressure in the can caused by a breakdown in the can lining integrity, these food products may cause injury when opening," SPC said in a statement.
Speaking to Fairfax Media a spokesperson for the company said the issue was only with the packaging of one batch of tinned tomatoes and "no other Ardmona products, or any other SPC products, are affected."
Bad Timing For SPC Ardmona
It isn't great timing for the Australian-based manufacturer who is not only being affected by the federal government's imposed 'dumping duties', which has seen their sales and profits go down, but they've also just opened a new multi-million dollar tomato processing plant, and launched a marketing campaign for Ardmona tomatoes.
It was last month, managing director of SPC Ardmona, Reg Weine, told the ABC that the company was investing $100 million in new technology in order to make it "more efficient and innovative".
What Should You Do If Affected?
Customers who have purchased any 400g of SPC tomatoes with the product code (on the can base) being TOM W/P 428580 007CM, should dispose immediately and contact SPC Customer Service on 1800 805 168 for a full refund.
If you would like more information on this recall visit foodstandards.gov.au/recalls.