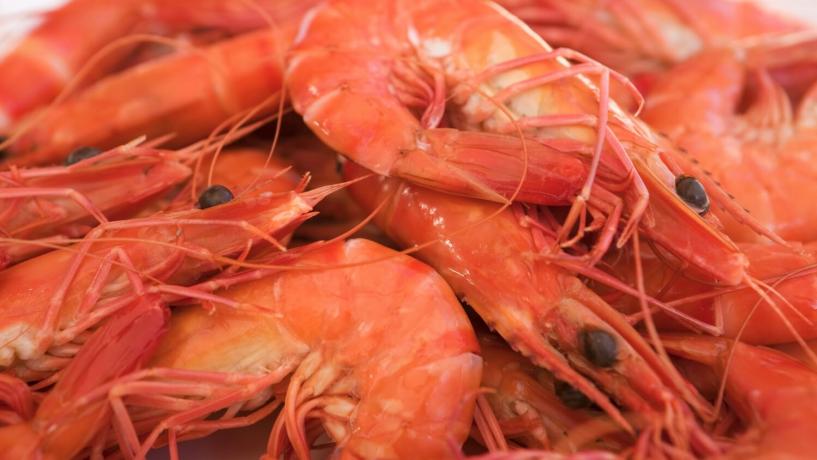 December 13, 2016
A highly contagious crustacean disease that can kill over 80% of farmed prawns has been encountered in South-East Queensland this month.

The disease - 'White Spot Disease' - causes white spots and loose shells on most types of crustaceans including prawns and crabs. Other symptoms include reduced feeding and unusual swimming behaviour. In the majority of cases, the disease leads to eventual death.

It's thought to be the first time that Australian prawns have been affected with the disease, although it's fairly common in other major prawn-farming countries.
Acting on the Outbreak
Biosecurity Queensland is taking the outbreak seriously and have destroyed a number of prawns and decontaminated the ponds where the contaminated prawns were living. The department has requested that locals be on the lookout for any unusual looking prawns or crabs found in waterways and to report any animals with symptoms of the illness.

The disease poses no threat to human health. However, no prawns from these farms are currently available on the domestic or international markets, nor will they be processed or made available for human consumption.

Whilst the source of this disease outbreak is unknown, local prawn farmers have speculated that it may have been introduced via imported diseased prawns that are frequently used for fishing bait.
Prawn Consumption in Australia
The outbreak will be a blow for affected local farmers gearing up for the busy Christmas period.

There are approximately 20 prawn farms in Australia, mainly located in Queensland, with most of these farming banana prawns and black tiger prawns. Around 20% of Australian prawns are farmed, with the remaining 80% caught by prawn trawlers which operate around almost the entire coast of Australia.

Around half of all prawns consumed in Australia are still imported from overseas - primarily from prawn farms across South-East and East Asia.

All major supermarkets in Australia must show the country of origin of prawns being sold. If you're concerned about where your prawns are coming from this Christmas, don't forget to check the label.