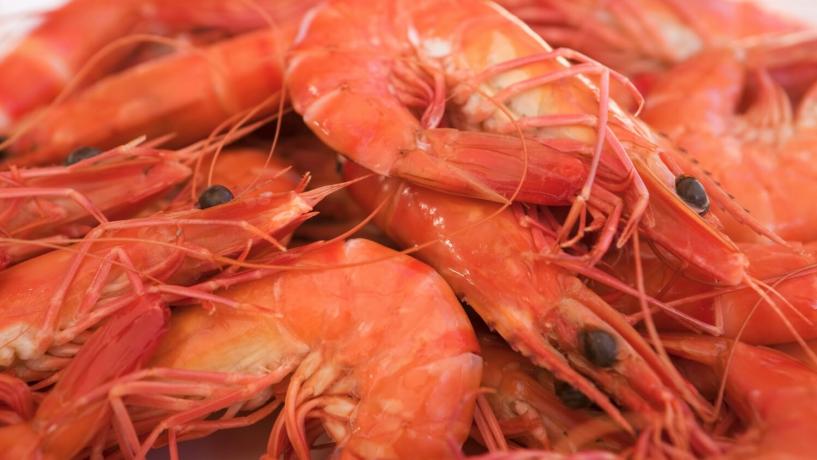 March 18, 2017
White Spot Disease has been found in wild prawns in South-East Queensland, following an outbreak of the disease in farmed prawns in December last year.

The discovery of the disease in the wild animals has led to a widespread ban of the movement of uncooked crustaceans including prawns, crabs, yabbies and bugs between Caloundra (100km north of Brisbane) and the Queensland/New South Wales border. The move comes after 31 prawns caught at Redcliffe Peninsula and Deception Bay tested positive for the disease.

The ban means that uncooked crustaceans can't be moved out of the region - however, cooked seafood can still be transported, and crustaceans can still be sold and eaten within the affected area. The purpose of the ban is to prevent any potential spread of the virus to other areas of Australia and to provide authorities with enough time to determine what actions to be taken.

White Spot Disease causes white spots and loose shells on most types of crustaceans including prawns and crabs. Other symptoms include reduced feeding and unusual swimming behaviour. In the majority of cases, the disease leads to eventual death.

The discovery of the disease in farmed prawns last year was linked to imported green prawns being used as bait. Since then, green prawn imports have been suspended and the Queensland government has spent $8.6 million on responding to the situation.

White Spot Disease doesn't pose any food safety risks to consumers and so the movement ban may prove to be beneficial to South-East Queenslanders who are likely to enjoy three months of cheap seafood due to oversupply.
When purchasing seafood be sure to use a reputable supplier and cook thoroughly in order to kill bacteria and viruses, including the virus that causes White Spot Disease.