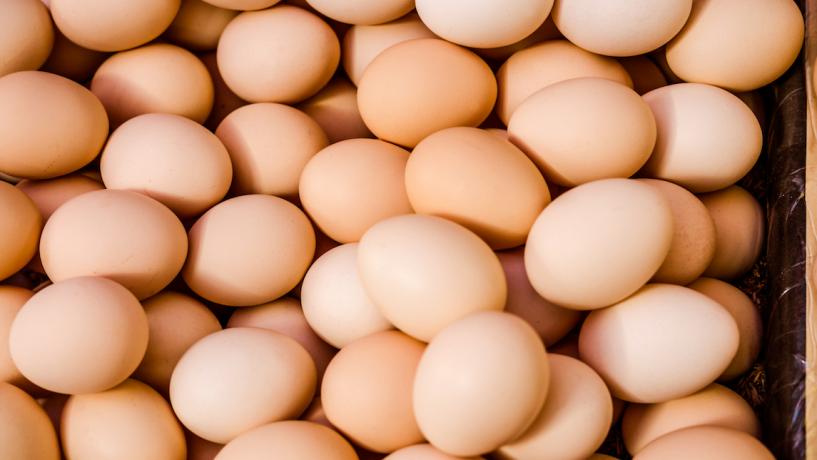 January 16, 2020
Following hundreds of infections of Salmonella enteritidis (SE) in Australia, the Queensland egg industry, in partnership with Safe Food Production Queensland (Safe Food), has developed a new Salmonella Enteritidis Prevention Plan (SEPP).

According to Safe Food, which regulates the primary production and processing of meat, eggs, dairy, seafood and horticulture in Queensland, the SEPP was designed to improve hygiene and biosecurity controls on-farm and in egg grading and egg handling environments.

"Accredited egg businesses in Queensland already have high standards for tracing eggs through the supply chain and managing any cracked and dirty eggs, but the new SEPP puts greater emphasis on addressing specific risks associated with Salmonella enteritidis," said Mark Furner, Minister for Agricultural Industry Development and Fisheries.

SE is not endemic in Australia; it remains unclear how the strain arrived here, though the interconnected and complex nature of the food supply chain may have provided ample opportunities for the bacteria to enter the domestic supply.
What is Salmonella enteritidis?
Salmonella enteritidis (SE) is considered to be 'worse' than other strains of Salmonella because it can get inside the egg. More common strains are only found on the egg's shell, but SE can enter and infect the yolks. The result is seemingly healthy chickens laying contaminated eggs.

If a fertile egg is contaminated with Salmonella enteritidis, the new chick becomes infected and produces contaminated eggs. If a contaminated egg is eaten raw or undercooked, SE bacteria in the yolk can cause food poisoning.

Symptoms of salmonellosis — the food-borne disease caused by Salmonella bacteria — may include fever, headache, diarrhoea, abdominal pain, nausea and/or vomiting.
Detection in New South Wales
Salmonella enteritidis (SE) was first detected on several farms in New South Wales (NSW) between 2018 and 2019. The specific strain was eventually linked to more than 230 infections in NSW, Victoria, Queensland and Tasmania, with the majority of confirmed cases occurring in NSW.

Compliance checks by the NSW Department of Primary Industries determined that the spread was influenced by a lack of hygiene controls and biosecurity provisions at infected farms.

At least 13 poultry facilities in NSW and an egg farm in Victoria have been subjected to quarantine, multiple product recalls have been issued and more than half a million birds have been destroyed.
Industry-led response in QLD
Following the detection of Salmonella enteritidis (SE) in NSW, Safe Food did a survey of accredited egg businesses in Queensland and determined that a greater emphasis on biosecurity and hygiene was needed to address specific risks associated with SE.

An industry-led working group, comprised of small and large egg businesses, industry bodies and representatives from Queensland government, developed the SEPP. From the SEPP, several new standard operating procedures (SOPs) were established.

All accredited egg producers and processors in Queensland must incorporate the new SOPs into their Food Safety Programs in 2020. All accredited egg businesses have been contacted about the SEPP and Safe Food will be checking to ensure compliance with the new SOPs.

"Queensland has been quick to respond, developing a set of new standard operating procedures for all egg businesses to follow to enhance biosecurity and ensure long-term sustainability of our industry," said John Coward, Director of Egg Farmers of Australia and CEO of Queensland United Egg Producers.
Egg safety in Australia
Safe egg handling is paramount in a food business or related organisation. In some states/territories, such as NSW, safe egg handling is a required component of accredited Food Safety Supervisor training.

To learn more about accredited Food Safety Supervisor training, contact the Australian Institute of Food Safety.