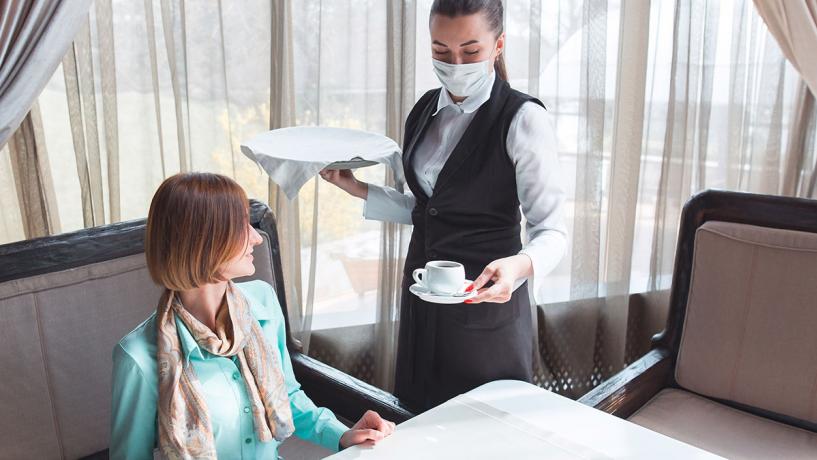 May 12, 2020
New South Wales restauranteurs and cafe owners received some welcome news this weekend with Premier Gladys Berejiklian announcing that the state will move to Stage 1 of Australia's 3-step reopening plan this Friday. The move allows hospitality venues to open and serve up to 10 customers at any one time.

Multiple sittings are allowed per day under the new rules but tables must be thoroughly cleaned in between customers. Physical distancing rules must also be enforced at venues that reopen meaning that each customer must be allocated at least four square metres of space. Premier Berejiklian conceded that this may prove challenging for some businesses.

"I want to stress that for a lot of cafes and restaurants it doesn't mean they are viable," she said. "But for those that do feel it is viable, please make sure you maintain social distancing. If it's a very small hole in the wall, you won't be able to have 10 because you need to keep the 4 square metre rule, you need to have the social distancing."

A number of restaurant owners across Australia are saying that it's not worth opening for only ten customers at a time, a sentiment echoed by Victorian Premier Daniel Andrews. Whilst the state is mostly moving to Stage 1 from Tuesday this week, cafes and restaurants in Victoria will be takeaway only until at least the end of May.

"I think the feedback from many, many businesses is that at just 10 patrons, it's really hard to be viable," he said.
"If we wait these three weeks, when we move to go beyond just takeaway for cafes … we might not have to stick with a number of 10, we might be able to go higher than that."

Whether reopening on Friday or not, the move provides a glimmer of hope to those in the NSW hospitality industry that brighter days for the industry may be coming soon.