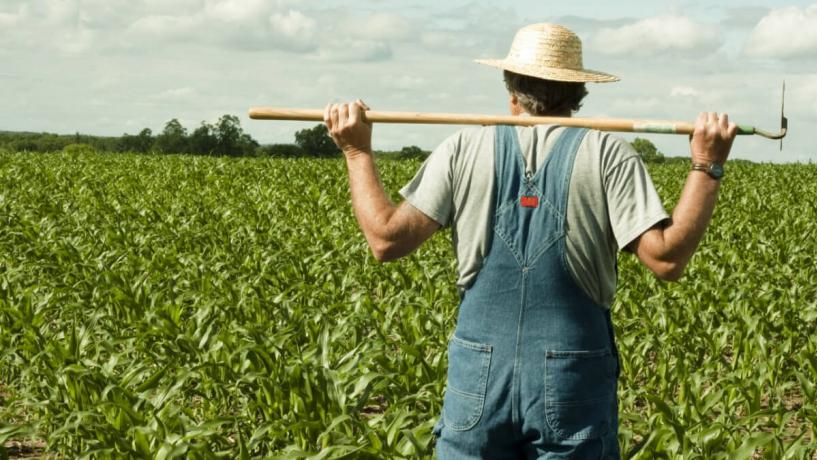 April 22, 2015
Hot on the heels of a fungal infection threatening to destroy banana crops in far north Queensland, fruit farmers now have to contend with another tropical disease
threatening to wipe out watermelons and other related fruits in the region.
The Cucumber Green Mottle Mosaic Virus (CGMMV) has been discovered on a watermelon farm in Charters Towers, leading Biosecurity Queensland to place the property into quarantine. It's a significant concern for farmers from the $90m watermelon industry in Queensland as an outbreak of the same disease in the Northern Territory last year wiped out 75% of crops.
Dianne Fullelove from the Australian Melon Association has expressed her concerns about the outbreak. "It's disappointing that we've had the confirmation. We were hoping it was contained to the Northern Territory," she said. "It's a fairly isolated area and it's not a known growing area, so that's a positive in some ways. It allows the virus to be isolated away from popular growing areas."
What is CGMMV?
Cucumber Green Mottle Mosaic Virus (CGMMV) is a disease that affects all members of the cucurbit family - cucumbers, melons, watermelons, pumpkins, zucchini and squash.
It causes mosaic-like mottling, discolouring and malformations. It can also cause fruit to rot internally. There is no known food safety risk to humans from eating fruits affected with the virus.
The effects of the disease are particularly devastating on cucumbers and zucchinis, although it doesn't show up so much on other members of the cucurbit family such as pumpkin.
CGMMV in the Northern Territory
In September last year, an outbreak of the same virus was identified in the Northern Territory. It affected 75% of watermelon farming land and also spread to pumpkins, squash and cucumbers.
The NT Government have since decided that the virus is too widespread to be eradicated and are putting management plans in place instead. The situation doesn't appear that bad in Queensland yet and Biosecurity Queensland is confident that the virus can still be eradicated in the state as only one isolated case has currently been identified. However, the outbreak in the Northern Territory has been linked to a nursery in Queensland so the problem may yet prove to be more widespread than anticipated.
CGMMV is not only an Australian problem. Farms around the world are affected with countries such as Israel experiencing 40% crop losses each year due to the virus.
Cause of the CGMMV Outbreak
The outbreak in Queensland is thought to have been caused by farmers using imported seeds that carry the virus.
In response to the Northern Territory outbreak, the Federal Department of Agriculture has introduced mandatory testing of imported cucurbit seeds. However, this came into effect on November 4th last year - later than when the seeds in Queensland would have been planted. A number of the seeds tested to date have been found to contain the virus.
CGMMV Precautions
A number of regions around Queensland are on high alert for the virus. Bowen-Gumlu and Burdekin are major watermelon growing regions and are both within a 300km radius of the affected site. Bundaberg and Chinchilla - located further south - are also significant growing regions for the fruit.
Ms Fullelove urged farm workers to take extra precautions. "It's important, for example with harvest workers, to make sure they have cleaned all their gear and clothes and they're not using, perhaps, gloves that they used on one property and took to another," she said.
Queensland growers should check their crops regularly for any signs of the disease and report suspected cases to Biosecurity Queensland.