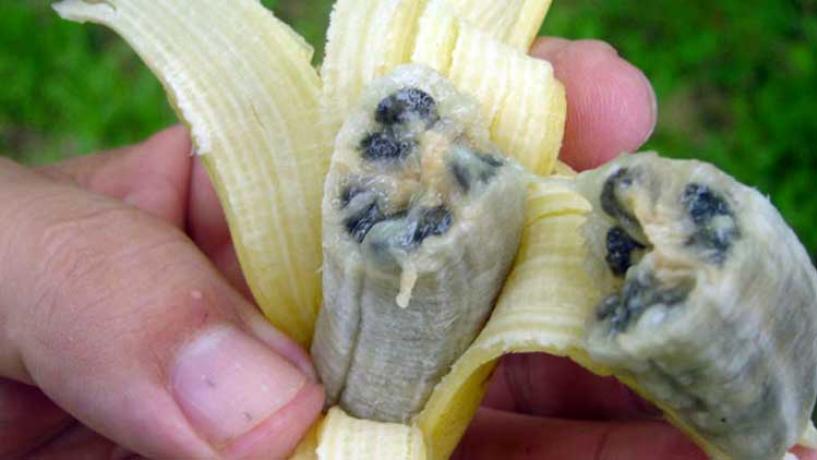 March 18, 2015
The Australian banana industry has been pushed to increase its biosecurity measures recently as tests on fruit from a farm in Tully, Queensland, discovered a case of Panama Tropical Race 4
(TRF), a fungal disease that can wipe out entire crops.
Whilst the disease doesn't pose any food safety or health risks to humans who handle or eat the fruit, the discovery of the disease is of huge concern to Queensland farmers who rely on banana crops for their income.
Unfortunately, this is not the first time that the banana industry in Australia has faced the potential for catastrophe. In 2011, the Queensland growers were devastated by Cyclone Yasi, and the price of bananas grew dramatically across Australia. Now the presence of this severe fungal disease in the banana growing regions of Queensland has arrived a time when the production in the Western Australian Carnarvon region has been devastated by Tropical Cyclone Olwyn.
Quarantines and Dealing with the Threat
The evident fungal infection is considered to be the same as the soil-borne disease that wiped out the Northern Territory's banana industry during the 1990s.
The farm in Tully was quarantined this month, and two command centres have been recently boosted to a team of fifty people, who will be working to keep the disease under control. At the same time, a joint industry taskforce and Queensland government team will be taking steps to prepare for the current and long-term response that will be used in light of the contamination.
According to the Queensland's Chief Biosecurity Officer, Jim Thompson, the process of dealing with the disease is likely to take several months. First, they need to start by determining how far the issue has spread. For now experts are hopeful that the fungal infection will be confined to a single area but testing must be completed to confirm that this is the case.
Unfortunately, according to Dr. Thompson, it is impossible to destroy the disease, meaning that Biosecurity in Queensland will have to work with affected farmers to determine whether any of the crops can be salvaged.
Containing the Disease
For now, the primary focus remains on the area of Tully Valley, but if the food safety authorities find connections with areas outside of that space, they will need to visit those and conduct further investigations.
For now, banana farmers are being urged to scrutinise their crops for signs of disease such as yellowing leaves, and all cases must be immediately reported. Already, three other farmers have contacted biosecurity authorities with suspicions or concerns.