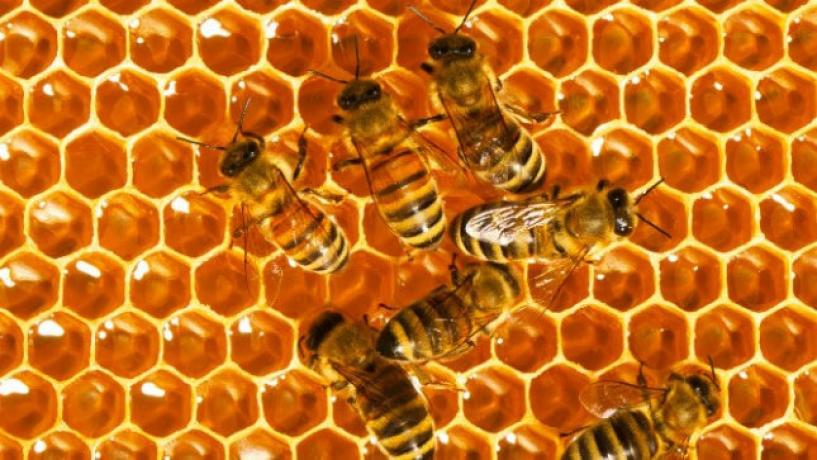 June 21, 2014
Breakfast enthusiasts, beware when you next spread a thick layer of delicious local honey on your morning toast.
Findings have shown that it might not actually come from Australia. Second, it could be corn syrup masquerading as honey.
This week, the Australian Competition and Consumer Commission (ACCC) announced that they will investigate complaints from the Aussie beekeeping industry that some cheap imported honey brands are mislabelled and do not meet local food standards.
One culprit caught in the scandal is 'Victoria Honey'. Rather than sourced from Victoria as implied on the label, this cheap product, going for dollars a kilogram, is actually imported from Turkey and breaches food safety labelling laws, with recent tests confirming that the product does not contain a single ounce of honey. Instead, it is most likely corn syrup.
The Australian Honey Bee Industry Council have identified four products that potentially breach labelling laws through deceptive claims. One of these is 'Hi Honey', a brand which features a map of Australia on its logo despite originating in Turkey.
In May this year, beekeepers raised concerns at a Senate inquiry about how cheap and deceptively labelled imports and changes to biosecurity procedures are adversely affecting our domestic honey industry. Lax regulatory enforcement has reportedly resulted in more than 200 tonnes of substandard honey arriving on Australian supermarket shelves since complaints about honey quality were first lodged.
Australian Honey Bee Industry Council executive director Trevor Weatherhead became aware of the breach after noticing that Victoria Honey and Hi Honey, among two other brands, were imported pre-packed for nearly half the cost of what local farmers could 'sell at the farm gate'.
"We have put a complaint to the ACCC, but they are moving very slowly and we are very disappointed that no action has been taken," Mr Weatherhead said in May this year. "The public is being duped because this product is mislabelled and it is also coming in at a very cheap price," Weatherhead said.
"The import price it came in it was $1.83 a kilogram, already pre-packed in tubs so it is being sold at a price that is a lot cheaper than Australian honey, which sells at the farm gate for $4 a kilogram."
Senator John Williams claims he is sick of slow action on food labelling, especially since the beekeeping industry already struggles with challenges such as drought and bushfires that disrupt production.
"This is just crazy. The honey industry is already doing it tough, we've got to help them and do what we can for them," Williams said.
An ACCC official said the Consumer Watchdog would release the outcome of the investigation in a couple of weeks.