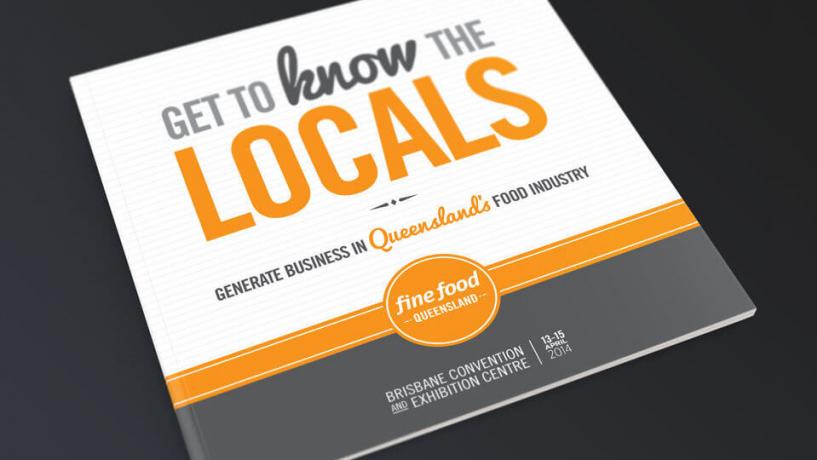 April 19, 2014
Fine Food Queensland cooked up a storm this week at a three day, trade-only event at the Brisbane Convention and Exhibition Centre.
Local and national exhibitors displayed a mouth-watering array of foods, celebrity chefs such as Alastair McLeod, Kirsten Tibballs and Matt McAllister presented some excellent sessions, and we had a real treat when local favourite, Matt Golinski, cooked up a batch of delectable scallops at the Gympie Regional Produce stand.
As well as giving visitors the opportunity to try out a wide range of produce, Fine Food Queensland put on a staggering parade of informative sessions, with the Chef's Studio, business sessions and caterer's kitchen seemingly working non-stop over the entire three days.
One of our favourite events at AIFS was the afternoon session on day two about skills and training in the hospitality industry. Philip Johnson from e'cco restaurant highlighted the importance of learning the basics about food hygiene and safety, and it was fascinating to hear how both he and Richard Ousby from Stokehouse restaurant got started in their careers.
The star of the show was Ryan Grant, a local award-winning apprentice chef at Little Truffle who talked about how he developed his passion for the industry and described how he would like to make an incredible sounding dish, which included eggplant ash. Ryan, if you ever want to test that dish out, you have some willing volunteers here at AIFS!
We also learnt a lot from John Hart, the CEO of the Restaurant & Catering Association Australia. To read more about what John had to say about trends in the hospitality industry, visit our review of his presentation.
The real beauty of Fine Food Queensland is that it brings together people from all levels of the food industry. Smaller businesses such as Ilias the Greek and the High Heeled Baker greeted everyone with a huge smile and some wonderful products, and at the top end of town it was great to see the cooking demonstrations at the Fonterra stand and chat to the team from Goodman Fielder.
Fine Food Queensland was a well thought out, informative and tasty event. The team at AIFS learnt a lot, ate a lot and look forward to attending next time!