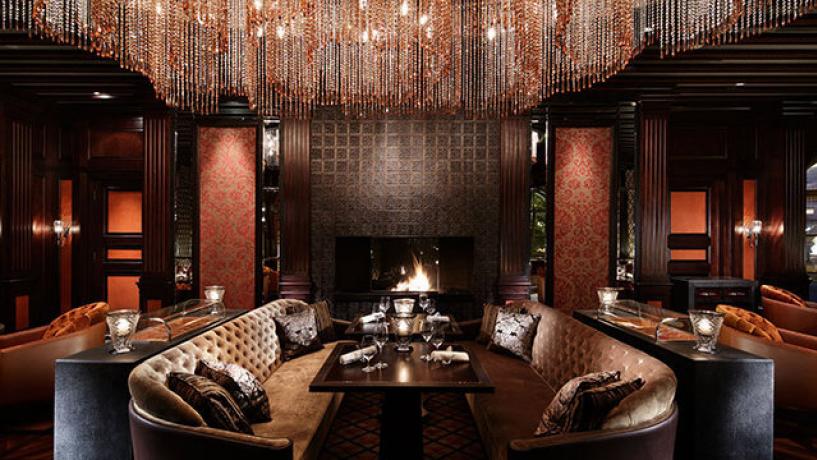 May 6, 2014
Eva Longoria's Las Vegas restaurant, "SHe" shut down temporarily last week after health inspectors found that food wasn't being kept at proper temperatures and thermometers weren't being calibrated correctly, according to CBS Las Vegas.
The restaurant was reported closed on Wednesday last week, but appeared to be open again within 24 hours, indicating that violations had been corrected.
SHe has been open since 2012 when Longoria partnered with Morton's steakhouse to provide a female friendly steakhouse experience, integrating dining with fashion and music. Whilst linking to a celebrity is great PR for a business, this latest food safety incident does show a downside to this kind of arrangement, with food safety violations reported far and wide.
Other Celebrity Food Safety Incidents
Celebrity chefs seem particularly vulnerable to reportage on food safety incidents. Last year, celebrity chef Marcus Wareing of London's five star Berkeley Hotel was awarded a meagre one out of five for food safety after a routine inspection revealed a fly infestation and increased e.Coli risks due to cross-contamination from a vacuum packing machine. Other problems included poor hand washing and incorrect storage of raw and cooked products.
In 2012, Jamie Oliver faced similar criticism when several of his staff and customers fell ill with food poisoning. Undercooked burgers, expired meat and dirty equipment were all reported at his Jamie's Italian restaurants in the UK. This popular chain has recently made its way to Australia with restaurants open in Adelaide, Canberra, Sydney and Perth and another set to open in Brisbane in the coming months.
In 2011, foul-mouthed celebrity chef Gordon Ramsay was named and shamed after environmental health inspectors discovered six major breaches at one of his restaurants.
And just last year, the "world's best restaurant", Noma in Copenhagen, led by Rene Redzepi, was forced to shut its doors after 63 people fell ill from food poisoning. This incident occurred when an email from an employee informing the restaurant of a potentially food-contaminating illness was not seen immediately, and food prepared by the employee continued to be served.
Outside of the celebrity chef space, Lady Gaga faced criticism last year when diners at her New York City restaurant, Joanne Trattoria, reported mice running around the tables.
Which Celebrity Restaurants Should I Visit?
It would be unfair to suggest that a restaurant linked to a celebrity, whether they are a chef or otherwise, has an increased risk of food poisoning. The simple fact is that the celebrity link makes for good news and so such incidents get reported more often. There are some celebrities doing interesting things in the restaurant space.
Jon Bon Jovi's Soul Kitchen in New Jersey in the US famously does not have prices on the menu. Offering healthy and often organic meals, customers are asked to simply pay the minimum donation ($10) or more if they can afford it, and if not, they can volunteer for an hour in the kitchen instead to pay for the meal.
As a co-founder of the SPinGalactic chain, Susan Sarandon is also involved in the hospitality industry as a way of "giving back". The SPinGalactic chain night clubs offer visitors the chance to play ping pong whilst sipping on a cocktail or enjoying a snack, as well as host and sponsor hundreds of charities each year.
A little closer to home, former Wallaby skipper George Gregan has launched a multitude of restaurants and eateries. With over 20 GG Espresso bars in operation and wine bars and bistros operating in Sydney and Brisbane, the George Gregan Group is going from strength to strength. News released last month indicated that George Gregan would also be involved in the newly refurbished Green Room Cafe and Bar at the Sydney Opera House.
The "world's most recognised Japanese restaurant", Nobu, also has celebrity status with Robert de Niro as one of the co-founders along with celebrity chef Nobu Matsuhisa. Nobu restaurants can be found all over the world with its offering at the Crown Casino in Melbourne providing the only opportunity to try this state-of-the-art Japanese food in Australia.
Of course, most celebrity restaurants are US based. For foodies looking to do some celebrity spotting abroad, why not try out one of Justin Timberlake's Southern Hospitality restaurants, take a trip to Clint Eastwood's restaurant on a restored dairy farm, stay overnight and sample some rustic fare at Richard Gere's Bedford Post, or eat and dance the night away at Gloria Estefan's Miami Bongo's Cuban Cafe?