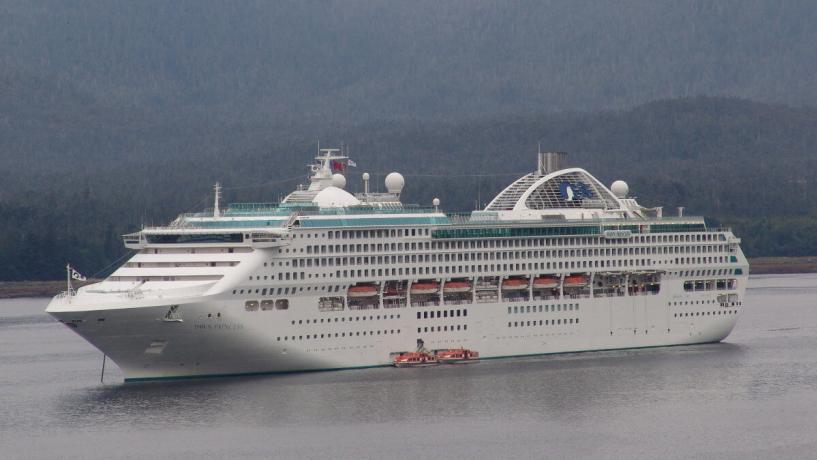 December 10, 2014
Approximately 200 Australian cruise ship passengers bound for New Zealand have been restricted to their cabins after exhibiting severe food poisoning symptoms.
After some investigation, the Canterbury District Health Board announced that the cruise ship, The Dawn Princess had been infected with Norovirus.
Cruise ship operators Carnival Australia, notified New Zealand health authorities of the outbreak, who stated that all passengers had to be isolated for at least twenty-four hours after their symptoms had subsided, which could take between one and three days.
What is Norovirus?
Novovirus is highly infectious and is one of the leading causes of gastroenteritis in Australia, according to government authorities.
The symptoms of gastroenteritis induced by Norovirus typically start with diarrhoea and vomiting. However, people have also been known to suffer from stomach pains, headaches, muscle pain, fever, and nausea. It is quite common for the elderly and children in particular to experience dehydration as a result of the illness, with symptoms generally starting within 48 hours of exposure to the virus.
How is Norovirus Spread?
According to Canterbury District Health Board medical officer of health Daniel Williams, Norovirus is "very easily spread from person to person, and it can be quite difficult to contain". The only way that the cruise ship could effectively prevent the excessive spread of the virus was to isolate affected individuals. The people who had been ill were not initially allowed to leave the ship when it docked.
Norovirus can be spread through person-to-person contact, contact with the stool or vomit of an infected individual, contact with contaminated objects such as buttons or stair railings and contaminated food and drinks. Shellfish and oysters can also be contaminated with Norovirus through unsanitary water.
Cruise ships are especially prone to Novovirus outbreaks. This is mainly due to the high density of passengers on board, common entertainment areas such as casinos and theatres, and buffet style dining options. Novovirus recently struck another Australian ship, this time bound for Singapore, with more than 100 people out of the total 2,000 on board affected.
However, the corporate communications manager for Carnival Australia, David Jones, announced that the situation had begun to improve since the outbreak, and "stringent sanitation" practices had been put in place on board the ship. Everything from lift buttons to door handles were thoroughly disinfected.
In an attempt to put worried New Zealand locals at ease, the cruise line also released a statement announcing that the majority of the passengers on the Dawn Princess were not affected by the illness.