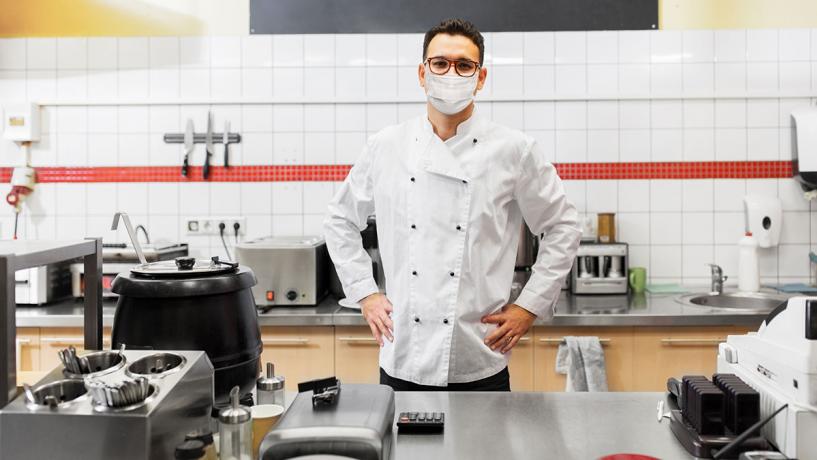 May 14, 2020
Last week the Australian government announced a 3-step plan for reopening the economy after the COVID-19 shutdown. Each state and territory has autonomy to decide how and when to implement each stage. As of mid-May, most Australian states and territories are already allowing hospitality businesses to start to reopen.
3-Step Plan
The 3-step plan was announced by Prime Minister Scott Morrison on 8th May and detailed what each stage means for hospitality businesses.

Under Stage 1, cafes and restaurants are allowed to open and seat up to 10 patrons at any one time, provided they can ensure four square metres of space per person. Food courts will remain closed for seated patrons, and bars and clubs are not permitted to open.

Stage 2 has similar rules, however hospitality businesses may set up to 20 patrons at any one time. Food courts, bars and clubs will remain closed.

Stage 3 is not entirely finalised yet and will "become clearer as we move through the first two steps" according to the Prime Minister, but indicates that up to 100 patrons can be seated at any one time. At Stage 3, bars, clubs and food courts will be permitted to open.
New South Wales
New South Wales is set to move to Stage 1 on Friday 15th May meaning that hospitality businesses such as pubs, restaurants and cafes can open for up to 10 customers at any one time. Bars, clubs and gaming facilities must remain closed.

No date has been announced for when New South Wales plans to move to Stage 2.
Queensland
Queensland hospitality businesses are permitted to open for up to 10 customers from Saturday 16th May. Businesses that are allowed to open include restaurants, cafes, pubs, registered and licensed clubs, RSL clubs and hotels. Bars and gaming facilities are not permitted to open.

Some outback areas where there haven't been any coronavirus cases can move immediately to Stage 2 and allow 20 customers at any one time, as long as the venue can ensure four square metres of space per customer.

Stage 1 will last for four weeks in Queensland, with Stage 2 set to begin on 12th June and Stage 3 set to begin on 10th July.
Victoria
Victorian Premier Daniel Andrews has confirmed that even though some restrictions are easing, hospitality businesses such as cafes and restaurants will be closed for at least the remainder of May. However, he further indicated that when these businesses are permitted to open they may be able to have more than 10 customers at any one time.
Australian Capital Territory
Hospitality businesses in ACT are permitted to open for up to 10 customers from first thing Saturday 16th May. As with other states and territories, all alcohol purchases must be accompanied by food.

The state government has recognised it may not be viable for all hospitality businesses to reopen for only 10 customers at a time, and confirmed that choosing to remain takeaway only for now will have no impact on their ability to consider reopening when the maximum seated occupancy increases in the coming months. No further information has been provided about when ACT plans to move to Stage 2.
South Australia
Restaurants and cafes are already open for business in South Australia with 10 customers being allowed to dine-in at these businesses since Monday 11th May.

South Australian Premier Steven Marshall has indicated that the state will move to Stage 2 sometime in June.
Western Australia
Western Australia is skipping Stage 1 for restaurant reopening and is moving to Stage 2 on Monday 18th May. Stage 2 means that up to 10 customers can dine-in at a restaurant or cafe at any one time as long as there's four square metres of space per customer.

Hospitality businesses in Western Australia must prepare a COVID Safety Plan before they reopen in order to protect staff and customers.
Northern Territory
The Northern Territory is not following the national plan and is opening restaurants, pubs and bars on Friday 15th May with no maximum capacity restrictions other than regular licensing restrictions.

However, customers must be kept at least 1.5 metres apart and must leave the premises within two hours of arriving. That time limit is set to disappear on June 5, when the NT hits stage three.
Tasmania
Hospitality businesses in Tasmania are permitted to open for up to 10 customers from Monday 18th May. The state currently anticipates moving to Stage 2 (20 customers) on June 15th and to Stage 3 (100 customers) on July 13th.