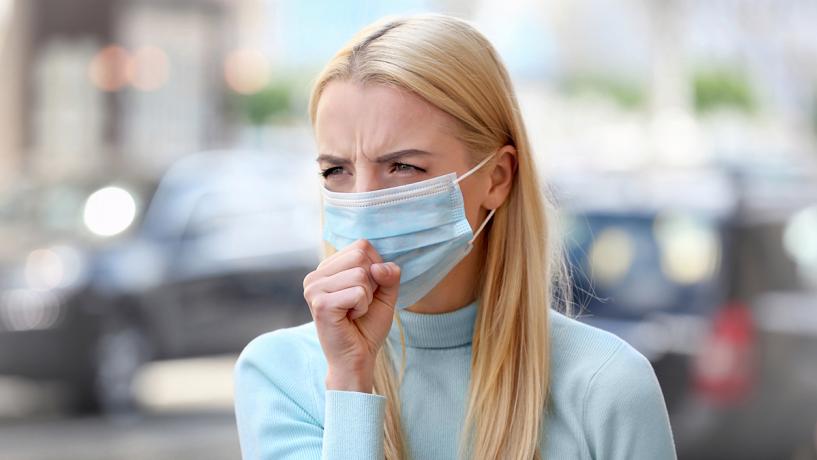 July 8, 2020
It's been a worrying week for hospitality business owners and managers across Australia, as the coronavirus situation in Victoria worsens and hospitality businesses that were reopened go into lockdown once again. In this article, we take a look at the current COVID-19 reopening situation for food venues across the country.
Victoria
On May 25, 2020, hospitality venues such as bars, cafes and restaurants were permitted to reopen across Victoria with a maximum of 20 patrons at any one time. Alcohol could only be served with food and gambling was not allowed.

These restrictions were further loosened on June 21st when it was announced that alcohol could be consumed without a meal purchase, retail TABs could open and the patron limit was increased to 20 people per space - meaning that venues with multiple spaces could exceed the 20 patron rule.

However, the recent coronavirus outbreak causing a lockdown of metropolitan Melbourne and Mitchell Shire has meant that hospitality venues in these locations have now moved back into Stage 3 of lockdown. Dine-in is no longer permitted, and cafes and restaurants in these areas can offer delivery and takeaway only. The lockdown is expected to last until August 19th and reports indicate that other suburbs may be added to the list in coming days as the situation develops.
New South Wales
As of July 1, 2020, capacity limits have been scrapped in New South Wales, and any capacity is permitted in hospitality venues as long as businesses allow for four square metres per person.

Restaurants, bars and cafes in New South Wales must complete a COVID-19 Safety Plan using the template provided on the government website. Once the COVID-19 Safety Plan is complete, hospitality venues can then choose to register as a COVID Safe business on the NSW government site.

The NSW government is currently cracking down on hospitality businesses to ensure that their COVID-19 Safety Plans are being followed. In a recent announcement Premier Gladys Berejiklian stated that the focus is currently on compliance and said that "hospitality businesses, cafes, and restaurants - you have to maintain your COVID safe standards."
Queensland
Queensland moved to Stage 3 of their reopening plan on July 3rd. Under Stage 3, capacity limits have been scrapped. Instead businesses with an area less than 200 square metres can operate with 1 person per 2 square metres up to a maximum of 50 people. Businesses with a larger area must allow for 4 square metres per person.

To determine the area of a venue, only areas of the business that are open to or used by the public should be included - for example, the kitchen should not be included as customers do not enter that area.

Other types of hospitality businesses such as casinos, food courts and nightclubs are also allowed to reopen as long as there is a COVID Safe Plan in place.
ACT
Guidelines for the Australian Capital Territory haven't changed since 19th June. Under the current rules, hospitality venues such as cafes, restaurants and licensed venues can open with a maximum of 100 patrons per indoor or outdoor space or one person per 4 square metres, whichever is lesser. Tables must be at least 1.5 metres apart from each other.

Alcohol can be served without a meal but it must be consumed while seated in groups of no more than ten people. Alcohol and meals can however be ordered (but not consumed) at the bar.

Similar to other states, ACT venues can only open if they have a COVID Safety Plan in place.
Western Australia
WA moved to Stage 4 of their reopening plan on June 27, 2020. Under the new rules, there are no capacity limits but each patron must have two square metres of space and physical distancing requirements are in place. Large hospitality venues that can hold more than 500 patrons need to include staff in their patron count.

Other changes under Stage 4 include the removal of seated service requirements, alcohol being permitted to be served to non-seated patrons, and hospitality venues no longer needing to maintain a patron register.
South Australia
Since June 29, 2020, South Australia has been under Recovery Step 3 of its reopening plan. Under Step 3, there are no capacity limits for hospitality venues but the 2 square metre per patron rule must be adhered to. COVID Safe plans are required for all hospitality venues.

Other changes under Step 3 allow food courts, gaming rooms, nightclubs and casinos to reopen. The requirement for seated service only has also been abolished.
Northern Territory
Guidelines for food businesses in the Northern Territory haven't changed since June 5, 2020 when the territory moved into Stage 3.

Under Stage 3, businesses must keep patrons 1.5m away from a person who is not a member of the person's family, a friend or an acquaintance (a person not known to them). If this isn't possible then close contact must be limited to less than 15 minutes in duration.

A COVID-19 Safety Plan checklist must be submitted to the NT Department of Health before reopening.
Tasmania
Tasmania loosened restrictions on June 15, 2020. As of now, a 2 square metre rule per person must be adhered to, up to a maximum of 250 people in an indoor space and 500 people in an outdoor space. Staff at to be included in this number.

Patrons must be seated in premises where alcohol is sold, meaning activities that are not seated (eg pool, dancing, karaoke, darts) are not permitted. Seated activities, such as quiz nights and bingo, are allowed, as long as patrons remain seated for these activities.