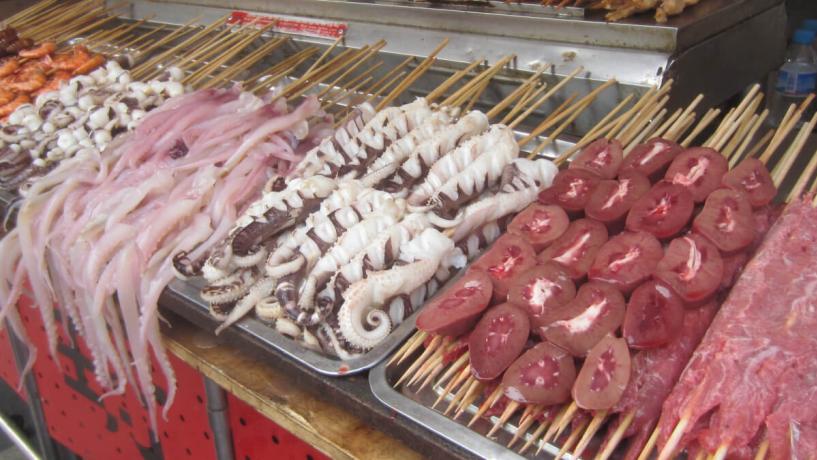 October 23, 2014
After several incidents of food providers grossly disregarding food safety regulations, the Chinese government is putting its foot down as it vows to implement the most severe penalties
for violators of food safety regulations.
The number and severity of food safety breaches has been alarmingly on the rise in China, resulting in high levels of health concerns amongst consumers.
The decision to bear down on food processing facilities was made by Vice-Premier, Wu Chang, during a routine inspection of Beijing's food safety monitoring centre. During the inspection, Chang became adamant that a system should be established to keep a close record of all food safety violations so that violators may face the harshest consequences.
Food Safety Practices Continually Crossing the Line
Food safety practices in China have set an exceedingly low standard time and time again, despite efforts by the government to enforce safe food preparation practices. Instigators of these violations have ranged from large and well-known companies, such as McDonalds and Yum!, to more out-of-the-spotlight food suppliers.
McDonald's was recently busted for selling products past their expiration date after employees doctored the labels to express a later date. The fast-food chain was also reported to have sold chicken wings that had been sitting on a warming tray for almost an hour and a half – greatly exceeding the set 30-minute limit – as well as beef that had been previously dropped on the kitchen floor.
Another recent incident occurred within the facilities of a Taiwanese cooking oil supplier. Six workers within the facility were arrested for allegedly processing recycled oil and grease and repackaging the mixture for sale. After authorities discovered the malpractice, the supplier was forced to recall more than 236 tonnes of cooking oil, but more than 1,000 restaurants had already purchased and unknowingly used the oil in food preparation.
In perhaps the most shocking recent food safety violation, a Chinese restaurant owner was detained after lacing menu items with opiates in an attempt to improve his business. He claimed that the use of addictive drugs in his cooking made the food taste better and kept his customers coming back for more.
It is the continued occurrence of such incidences that has led the Chinese government to start work on tightening the enforcement of food safety regulations.
Helping Consumers Stay Aware
In response to growing food safety concerns, Chinese resident, Wu Heng, has created an online encyclopaedia to track food safety violations in the whole of China. Started in 2011, and now offering 3,000 reports of potentially toxic food, the online publication allows anyone to post information regarding food safety violations country-wide.
The information published is drawn from both government websites and the media and can be filtered by product and by province. The encyclopaedia now receives approximately 5,000 visitors per day, and Heng states that, while the publication may not alter the practices of food processing facilities, at least now consumers have the information available to make smarter, safer consumption choices in the midst of the enforcement transition.