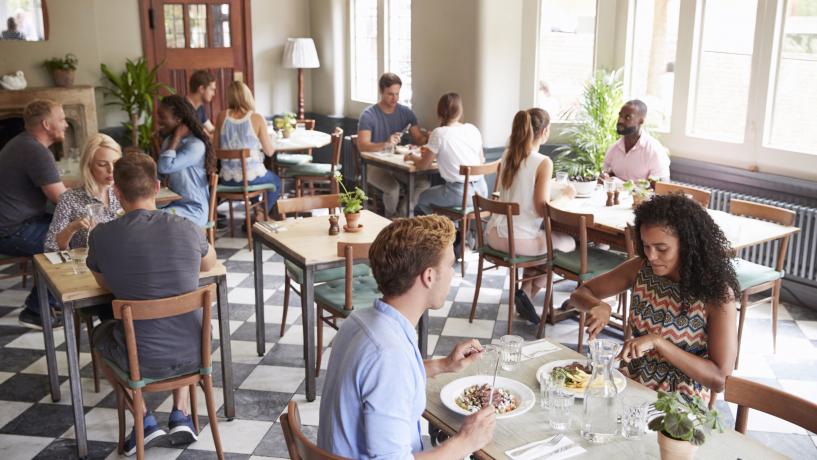 June 13, 2020
Prime Minister Scott Morrison has announced that as of July, the 100-person restriction applicable to all locations and businesses, including food businesses, will be replaced. Beginning in July, the 100-person cap will be replaced with the "four-square-metre rule" instead. The four-square-metre rule states that the capacity for a premises must be limited to one person for every four square metres.
The announcement about the change is welcomed news for food businesses, especially those with larger venue spaces. Currently under the national cabinet's restrictions, indoor gatherings are limited to 100 persons in order to assist with achieving physical distancing and keeping COVID-19 at bay.
Some businesses have voiced their struggle with the restrictions, especially those with larger-sized premises. Limiting the amount of customers to less than 100 people reduces revenue significantly for those food businesses that are bigger establishments and have bigger bills to pay in order to stay afloat. This change of restrictions means that larger food businesses will be permitted to allow more than 100 people within their premises, as long as the four-square-metre rule is maintained.

It was clarified by PM Morrison that these changes in restrictions will not take place exactly on July 1. Rather, each state and territory will be responsible for deciding when to move to the final stage of reopening and ease restrictions. Most changes will be phased in throughout the month of July, and food businesses should be prepared to adjust their premises accordingly. This change of restrictions is another positive step towards 'business as usual' for Australian food businesses.