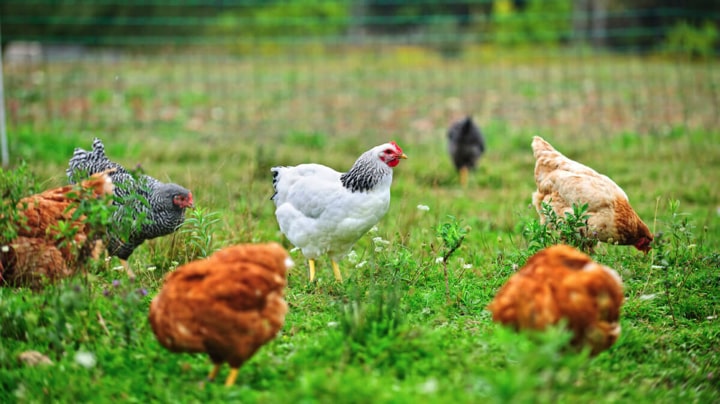 June 19, 2014
Australian consumers and producers could soon have clarity over what classifies as free range eggs, with State and Territory ministers committing last Friday to collaboratively develop a draft National Information Standard for free range eggs.
The national policy, to be led by the New South Wales Office of Fair Trading, will aim to meet increasing consumer demand for ethical produce that meets animal welfare standards. The draft standard is expected to include definitive parameters for what can be called 'free range' and minimum labelling requirements for product packaging.
According to a 2012 study by consumer affairs organisation Choice, while almost 40 percent of the egg market is advertised as free range, many store-bought eggs fall short of consumers' expectations of what free range means.
Last year, a NSW Fair Trading investigation uncovered a lack of clear consensus on what qualifies as free range. In fact, many of the most expensive 'free range' eggs are sourced from farms with 20,000 chickens per hectare, despite the CSIRO's current code of practice, which recommends 1,500 birds per hectare for optimal grazing.
In 2013, the Australian Federal Court found that the suppliers of the popular Steggles chicken products had engaged in false, misleading and deceptive conduct regarding the free range labelling of their products.
Current Situation
Currently, Australia does not recognise an enforceable, national definition of what constitutes free range. ACT and Queensland are the only states with free range egg standards, but their standards are vastly different. In ACT, a stocking density of 1,500 chickens per hectare counts as free range, while Queensland guidelines changed last year to permit 10,000 chickens per hectare.
NSW Fair Trading Commissioner Rod Stowe believes that Australia needs a national standard to clarify the confusing, potentially misleading claims circulating the free range egg market.
"(The development of a national standard) is a good first step on the road to getting better outcomes for consumers when it comes to egg labelling," Mr Stowe said.
A Many-Sided Debate
Victorian free range egg farmer, Phillip Westwood supports a national standard for free range eggs, which he feels will benefit smaller producers with strong ethical standards.
"Hopefully the standard will limit the number of fowls per hectare to 1,500 and prevent the big boys from falsely labelling their products," Westwood said.
However, Westwood said he doubts there will ever be "real free range eggs in major supermarkets because of quantity and volume demands". Coles' policy for its home brand free range eggs, for example, stipulate a maximum of 10,000 chickens per hectare.
"We fully support the need for a national standard but at this stage we don't know the wording and possible loopholes," Westwood said. "The Queensland government has already said it doesn't like restrictions on the number of hens per hectare, and Victoria's Agriculture Minister, Peter Walsh, is known to favour industry self-regulation."
Westwood also warned that the process would be slow, complicated and difficult; he claimed that it could take up to a year to achieve consensus on what ethical poultry standards should be standard across the industry.
South Australian farmer John Rhode expressed similar doubt about the time it would take to bring in the Standard, believing that the personal agendas of many egg producers, especially the big players, could forestall the process.
Others maintain that if Australian consumers understood free range egg farming practices, they would not have a problem with free range farms allowing 10,000 birds per hectare.
John Coward, chief executive of Queensland United Egg Producers said it was not the number of hens that was important but the frequency of bird rotation and the farm's environmental conditions.
"It is not about the number of birds per square hectare, it is about the way you manage the life of them," Mr Coward said. "In order to keep 10,000 hens per hectare in Queensland, you need to rotate the hens frequently, ensure the hens have adequate grass to roam on, and that the grass they have access to is healthy, with no patches that could cause them harm."
Coward went on to say that he would support a national agreement that sets a clear definition for "free range," as long as density of hens was not the focus.
What Do Consumers Want?
According to Choice director of campaigns and communications, Matt Levey, "The crucial next step is ensuring the new standard reflects consumers' expectations and the best advice of animal welfare experts, ensuring it is not only nationally consistent and enforceable, but meaningful."
According to Choice, free range egg buyers, who buy 40% of eggs in Australia, would prefer a standard of approximately 1,500 hens per hectare. In a 2012 survey of 900 people, Choice discovered that 60% of respondents said it was "essential" the eggs they buy are free range, with a further 25% claiming it was "important". More than half said they were willing to pay $3-5 more per dozen for free range, as opposed to cage eggs.
For now, NSW Fair Trading will collaborate with egg producers in each state to develop a framework for the national Standard and report back to State and Territory ministers in early 2015.