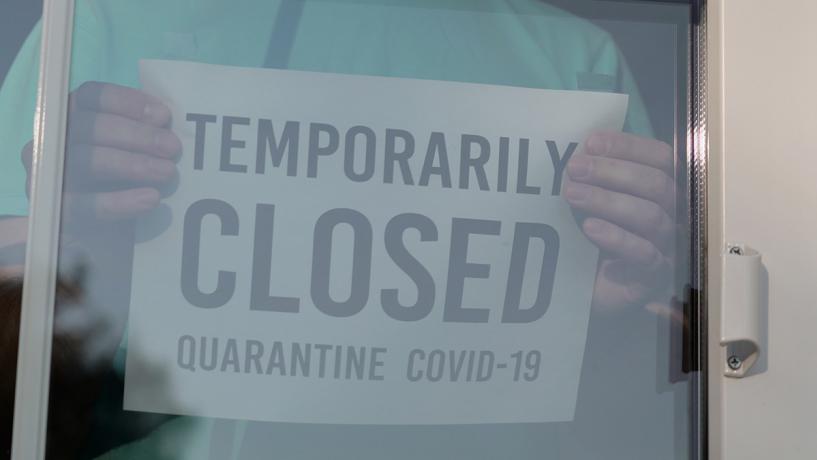 August 6, 2020
As coronavirus cases in Victoria continue to rise, Melbourne has moved to Stage 4 while the rest of the state has moved to Stage 3. The impact on food businesses is staggering with some being forced to shut down again while others have to operate at reduced capacity.

Employees from businesses that are permitted to open must have a Worker Permit on them at all times when travelling to and from work. In Melbourne, a curfew between the hours of 8pm and 5am means that businesses are having to restrict hours of operation. Face masks are also mandatory at all times for people outside of their home unless it impacts their ability to perform their work safely. As of 11:59 pm on Wednesday 5th August, all businesses that are allowed to continue to operate must have a COVIDSafe Plan in place.

Businesses that do not comply with the latest round of coronavirus restrictions are liable for on-the-spot fines of up to $9,913 or fines of up to $100,000 through the court system.
Supermarkets and Grocery Stores
Supermarkets, grocery stores and convenience stores are allowed to continue to operate but must have a COVIDSafe Plan in place.

Customers and employees must wear face masks and in Melbourne, shoppers can only visit stores within a 5 km radius of their home unless the nearest provider is more than 5 km away (in which case they must shop at the nearest provider). Only one person from a household may go grocery shopping at any time.
Pubs, Bars, Clubs and Nightclubs
Pubs, bars, clubs and nightclubs are all closed to dine-in guests — however, takeaway and delivery services for food and alcohol may still be offered,
Restaurants, Cafes and Food Courts
Most hospitality venues must remain closed apart from offering takeaway or delivery services. All food courts must be closed.

Dine-in venues that are allowed to remain open include workplace canteens (for staff dining only) and roadhouses (in order to comply with national heavy vehicle regulations).
Meat industry
Outside of the aged care and education sectors, the meat industry in Victoria has been linked to more COVID-19 cases than any other industry and are now subject to stricter regulations than other food businesses.

Abattoirs and meat processing plants must have a High Risk COVIDSafe Plan in place which includes additional obligations such as extra PPE, staggering shifts, staggering breaks, health declarations and more support for sick workers to ensure they stay home. Employees in the meat industry can work at a single site only and are no longer permitted to work at multiple sites.
Agriculture and Farming
Businesses in the agriculture and farming sector are allowed to operate as long as COVIDSafe plan in place.