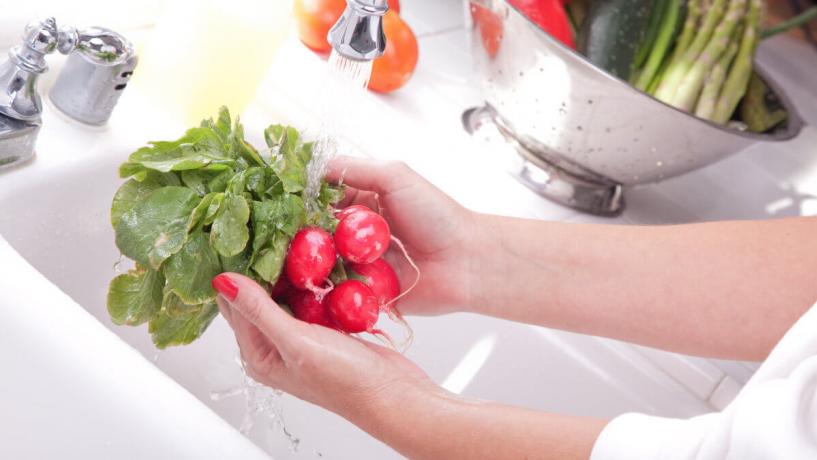 November 10, 2012
The Food Safety Administration Council will be sponsoring its annual Food Safety Week event from November 12 through November 18 this year.
The theme this time around is cross contamination, so many food safety experts and health officials are issuing reminders to the public as to what proper preventative practices actually are. Make sure you observe the following in order to avoid food poisoning and related issues.
Understand Cross Contamination
Begin by making sure that you, your family, and your children understand how cross contamination actually occurs. Don't ever use the same utensils, knives, or chopping blocks to deal with cooked food or vegetables that you've already used to cut raw meat.
Never defrost food or rest used, dirty kitchen utensils in hand wash bins or on counters either. It's also incredibly important to make sure you wash fruits, vegetables, and produce thoroughly before using.
Use Seperate Untensils
When preparing food, you should always make sure that you use separate utensils for raw foods and foods that are ready to eat. If you must use the same utensils for whatever reason, make sure that you properly wash and sanitise them in between uses. In between handling sessions, always make sure that food is adequately covered, stored, refrigerated and dealt with in every way.
Dish cloths or cloths used for drying your hands after washing should be washed and changed frequently. If they aren't they can also be sources of bacteria that can easily contaminate food unbeknownst to you.
Wash your hands
Wash your hands frequently, especially in between various tasks when preparing or dealing with food. Dry your hands with disposable paper towels after washing instead of dish rags that may have been allowed to sit around. It should go without saying, but you should also thoroughly wash your hands after bathroom or smoke breaks.