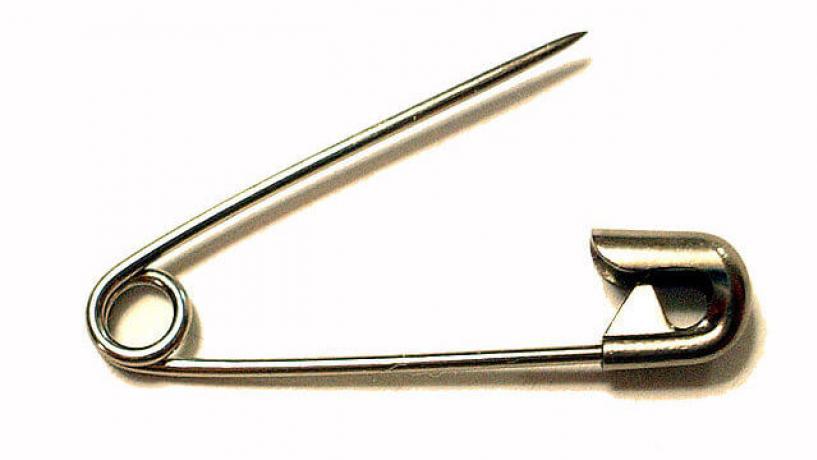 August 12, 2014
In a serious food safety breach, an Australian retired school teacher recently found a block of cheddar cheese sharper than he had expected
when he sunk his teeth into a safety pin that had been lodged into the dairy product.
59 year old, Patrick McMullen was enjoying a chunk of Woolworths-brand cheese when he felt something sharp against the roof of his mouth. Initially thinking that he had cracked a tooth, McMullen spat the half-eaten cheese out onto the kitchen table, along with a safety pin.
Although Mr McMullen did not actually crack a tooth on the foreign object inside of the cheddar, he stated that the pin aggravated a filling that would most likely have to be assessed by a dentist. Somewhat shaken by the event, McMullen contacted Woolworths the next day to complain about the issue, arguing that he felt it was his moral obligation to speak out against a serious incident in food safety.
The Complaint and Reaction
Although McMullen commented that his own safety was obviously at risk on this occasion, he went onto suggest that the felt the safety of children was another (much greater) issue at stake. In reference to the safety pin, he said 'A child could easily have swallowed that', and his fear that further food products from Woolworths may not be safe for consumption was the reason why he chose to speak 'out on this issue'.
After spending the majority of the next day speaking with Woolworths, McMullen said that he felt pleased with the way that his complaint was handled. The product has now been withdrawn from sale all across the country, and an investigation has been started into the incident, including an examination of Woolworths' supplier.
The shocked customer said that he was concerned about the concept of hearing of further food safety incidents in future news, and felt Woolworths needed to 'guarantee the absolute integrity of the product', before the cheese was put back onto shelves. In response to McMullen, who said that 'safety is my 100% motivation', the supply chain for Woolworths said that they will be keeping him, and Woolworths up to date as the investigation progresses.
A spokesperson for Murray Goulburn, argued that the company takes food safety issues 'very seriously', and reassured customers that the incident is currently under investigation. Apparently, the company has strict safety processes in place throughout the supply chain, including products being subject to a metal detection and X-Ray process.