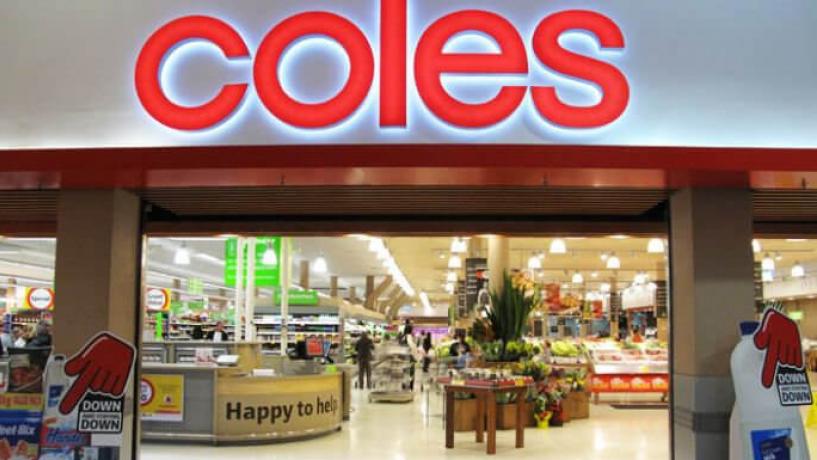 June 11, 2014
This week, the Australian Competition and Consumer Commission raised concerns over whether the new voluntary code of conduct would be enough to stop supermarkets from pressuring suppliers into contract changes.
The voluntary code of conduct aims to improve transparency and end arbitrary delisting, as well as restrict supermarkets from changing contracts retrospectively and using suppliers' intellectual property to develop their own products. However, the code still leaves suppliers vulnerable because it allows supermarkets to changes contract terms midway if the supplier agrees.
This news – the latest expose on how supermarkets abuse market power through intimidation and unconscionable conduct - leaves only half of the picture painted. While supermarkets do occupy a powerful and controversial place in Australian society, grocery suppliers can fight to survive if they work smartly. According to the former chief executive of Kellogg's Australia and New Zealand Jean-Yves Heude, if suppliers develop build collaborative and creative plans with retailers, incorporating product innovation, category management and store execution, they can thrive despite Australia's duopolistic supermarket landscape.
Leadership in the Supermarket Sector: Two's A Crowd
Australia is the most concentrated grocery market in the developed world. According to the Australian Food and Grocery Council (AFGC), our top two retailers, Coles and Woolworths, hold a collective 78 percent of total grocery market share. Compare this to the UK, where the largest retailer holds 48 percent, and the USA, where the top two grocery retailers hold 24 percent combined. In Australia, Coles and Woolworths undeniably lead the pack with MetCash (also known as IGA) and German retailer Aldi locked in a stranglehold in third place. In fact, Coles and Woolworths are now the 21st and 25th biggest retailers in the world, respectively.
The Challenges Facing Suppliers
The power dynamic between supermarkets and their suppliers is a well-known narrative in Australian media. From primary producers to suppliers, each link in the retail chain faces starved profits, rising costs, constraints on shelf space, and are forced to engage in fierce price cutting to survive. Suppliers are also losing volume to private label brands and the costs of doing business such as deep promotional pricing are exacerbating the issue.
Some argue that, in order to increase competition and ease the burden on suppliers, the Australian government should appoint a supermarket ombudsman to monitor private label market share across all product categories and ensure that all branded products have access to supermarket shelf space on a fair and equitable basis. Without such an authority, the anti-competitiveness of the industry will continue to rise, and both the industry and consumers will suffer.
Issues such as the quality, safety and sustainability of our food supply amid looming food security and climate change pressures will also force our supermarket landscape to change in the future.
Strategies For Suppliers to Stay Afloat
According to a BRW article featuring European retail expert Jean-Yves Heude, who has seen similar duopolistic grocery wars waged in Europe, cost-cutting is not a sustainable strategy for suppliers. Instead, suppliers need to adapt and build strong commercial and trading strategies to grow top-line sales profitably.
Heude believes many Australian grocery suppliers are deterred or intimidated by the high level of market concentration, believing that Woolworths and Coles can impose whatever terms they want on suppliers because they have more power.
"Actually, in the UK or France you can't afford not to work with Asda or Tesco either, even though it is true that Woolworths or Coles have a larger share of the market," Heude said. "If you... start looking at what (European) suppliers do in similar situations, this gives you very interesting insights on the way to win."
The big supermarket chains face new competitors such as Aldi and Costco.
"Losing shoppers can happen very quickly if any differentiated product is missing in the store – this is a serious Achilles heel," Heude says. "I have seen in Europe retailers launching a private label product at the same time as the national brand," Heude says. "This increases pressure on manufacturers to develop more differentiated products and carefully assess how much information to share."
Heude says suppliers in Europe had adapted to the new retail model by building collaborative plans with retailers, including creative product innovation, category management and store execution to stand out.
He claims that he has seen supermarkets use negotiation and interrogation tactics, such as threatening delisting, to frighten suppliers, but rather than giving in to the pressure, more suppliers should call the supermarkets' bluff and call upon the Australian Competition and Consumer Commission to investigate misuses of market power.