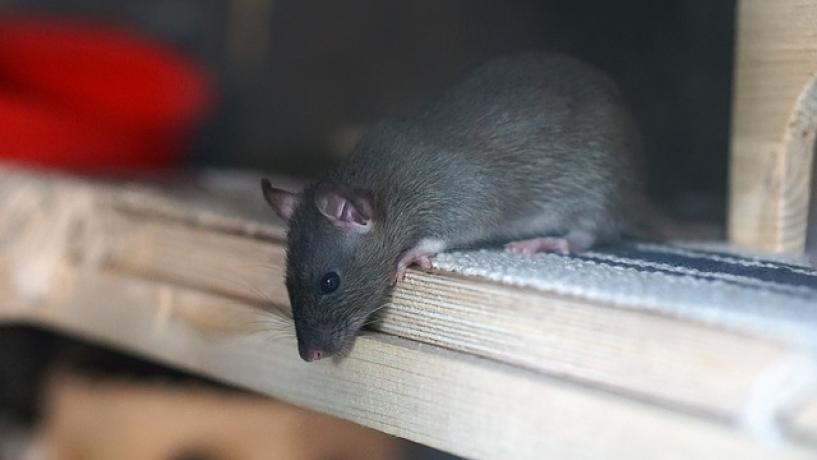 July 29, 2019
While rats have always been a problem in Sydney, recent estimates — which put the city's rat population between 500 million and a billion rodents — and an outbreak of the rare bacterial infection leptospirosis has Sydney's city council scrambling to get the problem under control.

Chilly weather, a new light rail network and various construction projects are thought to be behind the explosion of rodent sightings, as rats are forced out of hiding by underground vibrations and the demolition of ageing buildings where many rats had made their nests.
Rat sightings in restaurants
An explosion of rat sightings in Sydney restaurants has resulted in an influx of calls to local pest control services, as well as restaurant closures, including Portuguese chicken chain Oporto on Broadway and Taiwanese dumpling chain Din Tai Fung in the Westfield Sydney food court.

In the Din Tai Fung outlet, a large rat was captured on video as it walked across a benchtop where food had been prepared just hours before. The video went viral after the patron posted it to Reddit, eliciting disgust (and more than a few jokes) from social media users. A video of the Oporto rat infestation also went viral. Both restaurants voluntarily closed after the rat sightings.
THE TROUBLE WITH RATS
Rats are a serious health risk. They carry disease-causing bacteria (including leptospirosis) and other pathogens on their bodies, in their urine and in their faeces. They urinate and defecate frequently as they run across food preparation surfaces, dishware, utensils and into any food they can access. A rodent infestation poses a major threat to customers and is a quick way to get shut down by health authorities.
A COORDINATED APPROACH
In a recent interview, a pest control operator from Sydney's Best Pest Control, Sam Yehia, said that part of Sydney's rat problem was a result of local restaurants not being proactive about pest control.

"They take a reactive approach," said Yehia. "Restaurants think they can get rid of [rats] overnight and they call us and say, 'Get rid of them straight away' but [...] it takes time."

"It has to be a coordinated approach," he added, insisting that all businesses have to do their part to attack the source of the problem. "One shop might be doing something, but the one next to it won't do anything. If you don't stop the source of the problem and get rid of their food source, they'll just keep coming back."
Canine deaths
Prior to a few months ago, leptospirosis had never caused a canine death in New South Wales; however, seven dogs have since contracted the illness and died from it, while more than 50 people across Australia have been infected. Rats, no longer underground, are the most likely culprits behind the recent outbreak.

"We have been very concerned about the recent cases of leptospirosis in Sydney affecting dogs in our local area," said Lord Mayor Clover Moore in a recent statement. The City of Sydney announced that it would double the number of rat baits across the city.

"We will now have 860 rat bait stations in public areas," said Moore. "[We] will place additional baits out when we receive complaints from residents and businesses."

"We can't fight the rat problem on our own," continued Moore. "We can only install rat baits on our own land. The City has written to Sydney Trains, Property NSW, Sydney Water and NSW Land and Housing Corporation to urge them to increase baiting and monitoring of rats on their land. We also need residents and businesses to take care with food scraps and other waste. Our regulatory staff will continue to target poor waste management practices and illegal dumping in hot spots."
Leptospirosis
Leptospirosis is a serious illness that can kill an animal within 48 hours.

Dog owners are advised to get their pets vaccinated; keep their dogs away from puddles or ponds; wash their hands before feeding their dogs or touching them on the face; and remove food scraps that could attract rodents.

In humans, leptospirosis symptoms include:
fever
headache
vomiting
red eyes
Without treatment, leptospirosis can lead to kidney damage, meningitis (inflammation of the brain), liver failure, respiratory distress and even death. NSW Health warns that leptospirosis symptoms can be confused with flu symptoms in the early stages.