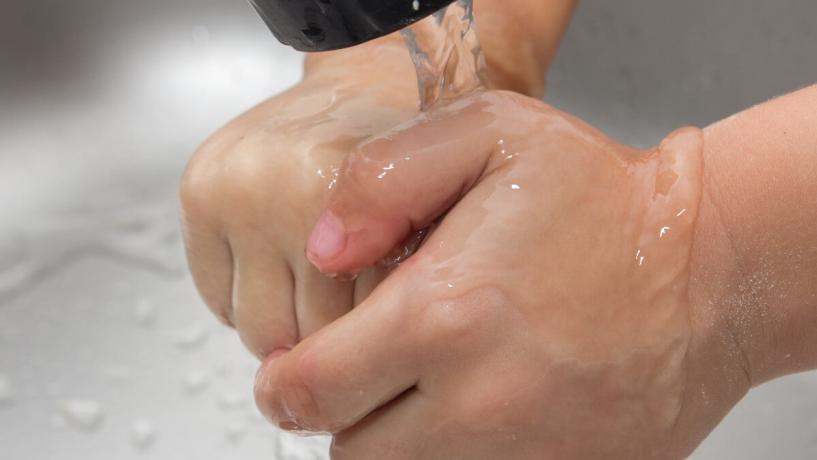 January 10, 2014
Stonefields School in East Auckland, New Zealand, has rethought its controversial soap-free policy after several students fall ill.
Since its inception in February 2011, Stonefields School has offered hand sanitiser rather than soap in its bathrooms. The school took the unusual measure in the interests of the environment. It proudly holds Greenstar accreditation for its environmentally friendly design.
Reports Of Children Suffering From Repeated Bouts Of Illnesses
Stonefields School has always claimed that its 93.4 percent attendance rating proved its students were well and healthy as any others. However, it's had to cave to community pressure after local media outlets reported children were suffering repeated bouts of illnesses.
"The hand sanitiser's not effective," said one mother who had suffered numerous gastrointestinal illnesses, along with her child and husband this year.
A Lack Of Paper Towels Could Be The Problem
The situation is believed to be compounded by the school's lack of paper towels, which it claimed also violated its sustainable philosophy. Another parent, who said her child also contracted gastroenteritis, claimed children were at risk because they were simply wiping wet and dirty hands on their clothes.
Stonefields School developed its hand sanitiser plan in consultation with New Zealand's Ministry of Education. A ministry spokesman claimed schools only needed to provide a cleaning agent and warm water to minimise the spread of germs.
"It does not matter what kind of cleaning product is used," he insisted.
Hand Sanitiser Not As Effective As Hand Washing With Soap?
However, studies in American hospitals provided hand sanitiser is not as effective as hand washing with soap.
Stonefields School chairman Israel Vaeliki says the school's planning to install soap dispensers and hand dryers in all existing bathrooms. They'll also be fitted in a new school block, which is nearing completion. This may not solve the problem though, as research show air dryers can disperse microorganisms into the atmosphere. The friction caused when hands are rubbed with paper towels helps remove bacteria and viruses from the skin.