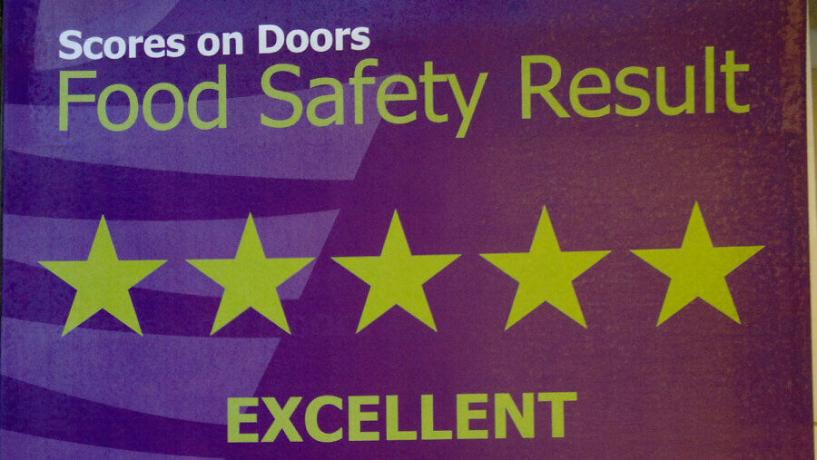 October 31, 2014
A new food safety rating system is being introduced in South Australia with ten local councils already on board.
The Scores on Doors system provides a star rating to food-serving establishments based on the results of their food safety inspections.
The establishments will then have the option to display the score on their door for customers to view. The councils of Adelaide City, Adelaide Hills, Holdfast, Onkaparinga, Salisbury, Tea Tree Gully, Mount Barker, Mid Murray, Murray Bridge, and Wattle Range have all agreed that Scores on Doors is an ideal system for maintaining a greater standard of food safety.
The Scores on Doors system was designed to create an incentive for owners and managers of cafes, restaurants, and pubs to maintain a higher standard of food safety in their kitchens in order to obtain a better score. The system works for the benefit of consumers, as it provides them with a better idea of the health risks associated with dining at any particular establishment.
Providing an Incentive for Operators
The displaying of food safety scores on restaurant doors provides an incentive for operators to implement strict enforcement of food safety practices in order to retain their customer base.
A high score will likely increase customer traffic while a low score may hinder it. Scores range from three to five stars (anything less would imply extremely poor food safety) and are colour coded by using red, yellow, and green stars, respectively. Green is commonly associated with good practices while yellow and red are commonly associated with poorer ones. The aim is that customers will be drawn to enter establishments displaying a green five-star rating and deterred from entering establishments displaying a lower rating.
The goal is to make the practice of displaying food safety ratings so common that restaurants without a score displayed will be identified as not maintaining optimal food safety practices in their kitchens.
Enabling Consumers to Make Informed Decisions
The Scores on Doors rating program will greatly benefit consumers' ability to make informed decisions about where they eat. Establishments displaying a lower or no score card, presumably, present more of a health risk than establishments displaying a high score.
The display of score cards will, ideally, prevent consumers from dining in a risky environment and contracting foodborne illnesses. Consumers can feel confident that the information provided on the score card is reliable, as it is calculated by food safety professionals aiming to lower the risk of food-related illnesses.
High consumer confidence in this method will increase its effectiveness. The more recognised the Scores on Doors system becomes amongst consumers, the higher the incentive for restaurants to participate in the program will be – ideally resulting in a rise in the standard of food safety maintained throughout Australia.