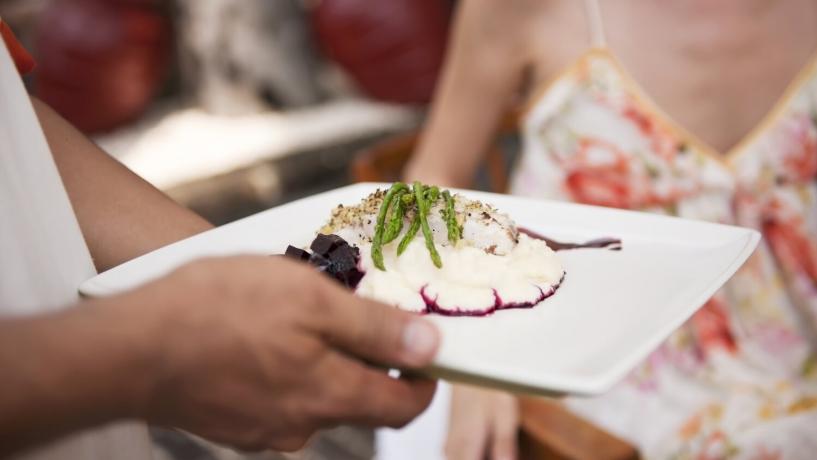 September 23, 2017
The Australian Institute of Food Safety announced this week that it will be awarding scholarships to its training courses for Balinese students enrolled into the Food For Thought Program, an initiative designed to help disadvantaged Balinese young adults move into the food and beverage industry on the holiday island.

Food for Thought is a joint effort from several institutions in Bali's Food and Beverage industry. Initiated by Will Meyrick, the founding chef of Sarong Group. the program involves well-established restaurants including Sarong, Mama San, Hujan Locale, Tiger Palm and Metis, and is supported by restaurant suppliers and local brands like Indowines.

The program concept arose from the recognition that tourism in Bali, one of the world's most popular holiday destinations, has unfortunately not experienced the positive impact of tourism evenly throughout the island. There are many families in the remote rural communities who live in poverty with little or no income. Food for Thought aims to build the pathway for disadvantaged Balinese young adults, toward higher education and better employment opportunities in the F&B industry. Will Meyrick, the Street Food Chef, believes that food does not recognise discrimination, therefore the F&B industry is the perfect vehicle toward the goals.

Collaborating with the Bali Children Foundation, which has been providing primary, secondary and tertiary scholarships to children in over 44 communities, Sarong Group and its partners send the children to well-regarded universities, cover their educational expenses, and employ them in the restaurants as part-timers so they can earn some income to support themselves. After their higher education, the trainees work full-time and hope to bring a change into their families and communities.

It's hoped that the scholarships awarded by the Australian Institute of Food Safety will help those in the program to learn a new skill set, as well as earn a competitive edge when applying for work in the hospitality industry. Australia has long been viewed as a global leader in food safety standards, and having a recognised qualification in this area will be of great advantage to program participants.

The team at the Australian Institute of Food Safety looks forward to working with these students and helping them with the next step in their hospitality career.

Visit the Food For Thought and Bali Children Foundation websites to learn more about the incredible work being done by these organisations.