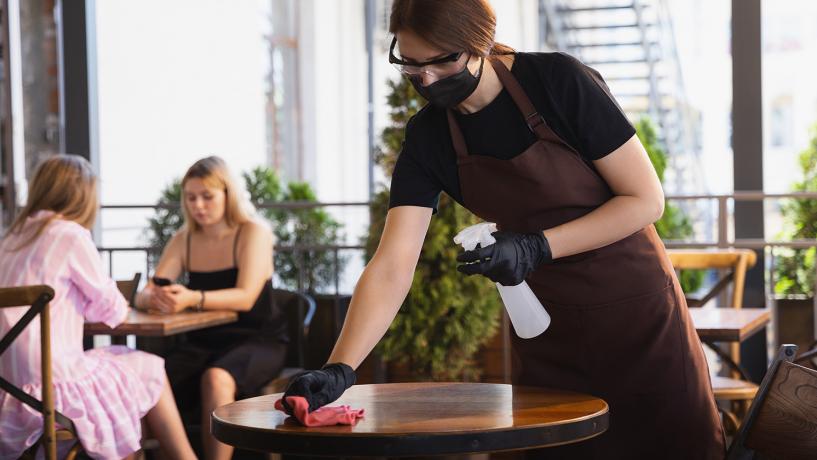 October 20, 2020
As of Monday, October 19, the state of Victoria will begin to see an easing of COVID-19 restrictions that have been in place for 100 days. This is welcome news for Victoria food businesses which have been dealing with tight restrictions and resulting financial struggles. While the changes in restrictions do not mean 'business as usual' for food businesses, the easing of restrictions means that things are moving in the right direction.

The eased restrictions mean that hospitality venues in regional Victoria are now permitted to have 70 customers outside as long as they continue to enforce the one person per 2 square metres density requirement.

For indoor dining, hospitality venues in regional Victoria can now have 40 customers seated inside; previously they could only have 20 customers. Individual bookings will continue to be capped at 10 people and distancing measures must remain in place to keep each group 1.5 metres away from each other. The rule for no more than one person per 4 square metres remains in place. Food courts are currently still restricted to take-away options only.

Food businesses are required to continue ensuring that customers are from regional Victoria. The purpose is to ensure that only local residents are dining at the establishment and help prevent the spread of COVID-19.

As for Melbourne, food businesses such as restaurants, cafes and pubs will continue to be under the tight COVID-19 restrictions. The 'ring of steel' that is around Melbourne right now will remain in place, restricting travel to and from the metropolitan area. Food businesses in Melbourne will continue to only provide delivery and take-away options for customers until further notice. The goal is to keep restrictions in place for another few weeks in order to bring down the COVID-19 cases within Melbourne, and then ease restrictions like the rest of Victoria.