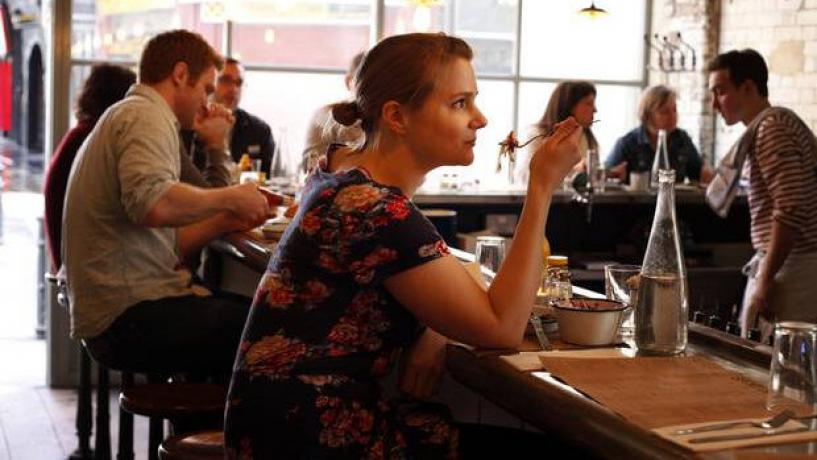 January 5, 2013
A recent study has shown that American consumers are almost as likely to eat alone as to eat together, according to Australian Food News.
Almost 46% of all eating occasions are now done alone, and 40% of adult meals are consumed alone, the research has found.
Laurie Demeritt, The Hartman Group's president and COO said that one of the most interesting aspects of the trend toward eating alone is the notion that it represents "the dismantling of the communal meal and the way we used to eat."
"When you consider these findings and look at the changing patterns of our cultural eating behaviours, we begin to understand why many companies that continue to market to traditional family occasions are missing out on the emerging possibilities concealed within the eating alone occasion for a vast number of adults," Mr Demeritt said.
So what has caused this change in eating habits? Theories include the movement of mothers back into the workforce after WWII, increased numbers of single parent households and the rise of technology - all of which are believed to have contributed to today's society not viewing meals as a communal occasion to come together.
Along with these findings, the research found that Americans have developed a "snacking culture" where eating any time of the day or night is acceptable, which is very different to the way in which people behaved 50 or 60 years ago. This may also lead to poor dietary judgement and over-indulgence with no peers or family members to monitor nutritional intake.
Australia typically follows the USA in behavioural trends, and whilst it's certainly not uncommon for Australians to eat along, it will be interesting to see if this trend catches on to the same extent here anytime soon.