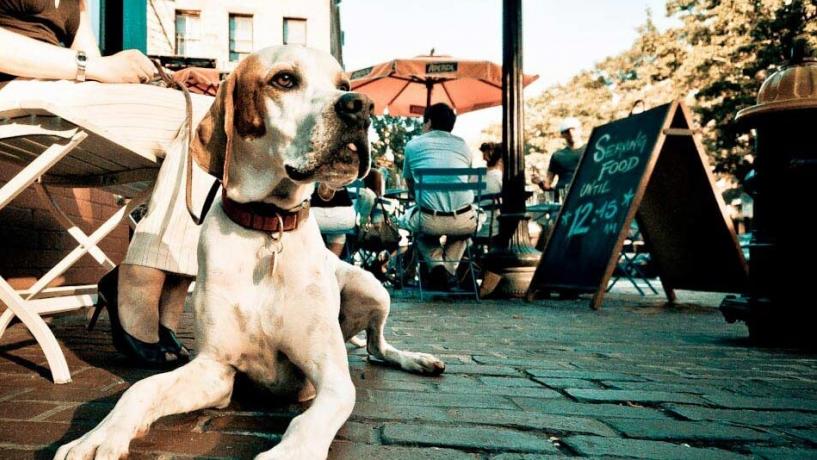 August 11, 2012
Recently, dog lovers wound up with something new to celebrate in regards to the current dining laws in Australia and New Zealand. Food Safety Australia and New Zealand released a recent report regarding health standards for outdoor dining areas in cafes and restaurants.
The report stated that the presence of canine companions in these areas actually poses "low to negligible risk". Once the report was issued, ministers in charge of food safety regulation were given up to 60 days from the date of issuance in early August to appeal for a review and reconsideration of the report. Since no such appeals were ever issued, the new proposed law regulations were put into practice in October of 2012.
Australians and New Zealanders seem ecstatic with the new laws that have been passed so far and many citizens are loving the fact that they can now bring their four-footed friends with them when they go out for lunch, brunch, or dinner.
For instance, this is what Kristie, the mother of a precocious 7-year old daughter had to say about the new laws, specially citing the benefits of less necessary prior planning needed before going out: "When we're out and we have the dog with us, it's nice to have the option if you decide you want to have a meal."
Many other people are citing similar reasons of convenience and exclaiming that they're now more likely to eat out than they would have been before. Many people state that they're more likely to choose establishments that allow dogs while others express sheer delight at being able to bring their dogs if they choose without being yelled at.
The new laws as they stand do, however, still reserve the rights of individual establishments to refuse service to customers who insist on bringing their dog with them to dine.