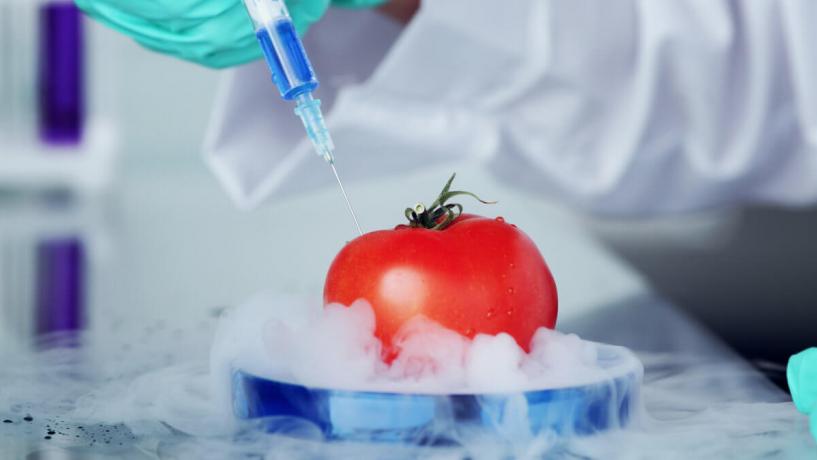 April 19, 2013
Genetically modified foods are becoming more of a concern than ever now that they are being sold worldwide. There are differences of opinion about whether or not genetically modified (GMO) foods are dangerous for human consumption.
GMO-ID
Most food testing groups agree that there is no cause for concern as long as the products undergo strict testing before they are allowed on shelves for consumer purchase.
However, there are definite consumer movements to stop eating any GMO foods under the premise that genetically modifying anything could have long-term repercussions. Because of this, HACCP has responded by creating a new non-GMO certification program, called GMO-ID. This program will allow food manufacturers to go through a rigorous process before their products can be listed as non-genetically modified. This program will cover anything that has any edible products in it and is not limited to any type of food item.
According to HACCP, the purpose of this program is to meet growing consumer concern. Because Australians wish to know whether or not they are purchasing foods that have been genetically modified, they need to have some way of identification. This new program doesn't force any company to label their products as genetically modified. Instead, it allows food companies to indicate that their foods are actually non-GMO.
This way, consumers will be able to purchase foods that are specifically non-GMO if they wish.
Cert-ID Initiative
This new food identification program is actually part of the larger Cert-ID initiative, which has been in use since 1999 in other countries throughout Europe. Countries that have been using the Cert-ID program include Brazil, Asia, and North America as well as the United Kingdom and other European countries.
Cert-ID is considered to be the global authority on identifying and labelling non-GMO foods, growing by leaps and bounds since 1999. This is the first time that any of the identification programs have been implemented in Australia specifically.
If you would like to learn more about GMO-ID and how it will be used in Australian food products for consumer awareness, you can visit www.gmoid.com.au. This is the official site for the GMO verification process. Consumers can learn more about how the identification program will work. Additionally, food manufacturers can learn how to apply to go through testing and then get their own non-GMO certification. Studies have shown genetically modified foods to be perfectly safe. However, this certification can help consumers become more aware of the foods they are choosing.
Visit AIFS' Food Safety Plan Kit if you would like to learn more about how food businesses can control food safety risks.