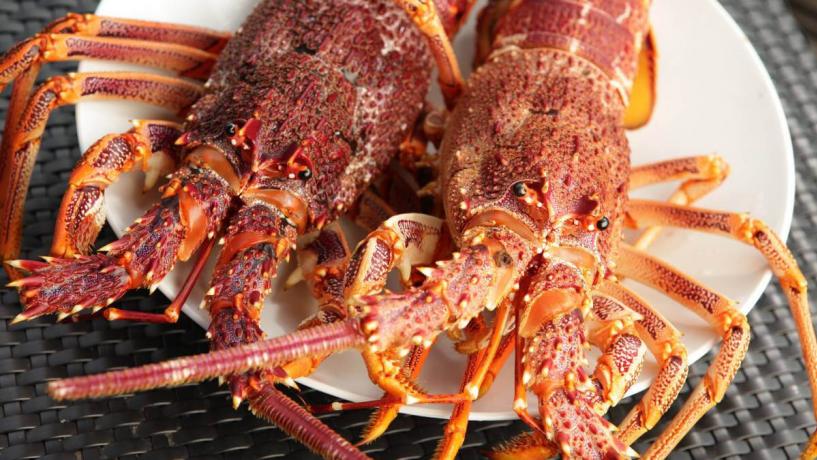 September 4, 2013
The New Zealand Rock Lobster Industry Council and Seafood Innovations Limited have granted funding to Victoria University's extensive two-year rock lobster research project.
The university's School of Biological Sciences is using innovative genetic profiling techniques to examine the makeup of New Zealand's rock lobster population. This information will be used to identify patterns of larval movement. Researchers hope to learn about the patterns of larval exchange between rock lobster populations and groups that are net producers of rock lobster larvae.
Food Safety Traceability
Victoria University senior biological sciences lecturer Dr James Bell will commence his research alongside PhD student Irina Ilyushkina this September.
Dr Bell said, "Understanding the genetic make-up of the different rock lobster populations around New Zealand means we will have a good idea where a particular lobster comes from, should we ever need this information for food safety traceability."
He adds that the research could also create niche marketing opportunities for local fishmongers and restaurants, as consumers may willingly pay more for a rock lobster that's exclusive to a particular New Zealand coastal region.
Sustainable Practices
In time, the research may also allow rock lobster larvae to be relocated to habitats that give them a better chance of survival. This process has the potential to make the New Zealand rock lobster industry much more sustainable.
The Victoria University research project is one of New Zealand's most comprehensive genetic studies of a single, local marine species ever conducted.
Protecting The Seafood Industry
The New Zealand seafood industry is confident the research will ensure the country's rock lobster fisheries continue to meet the highest food safety and traceability standards. It's believed the information could also improve stock management and boost export earnings.
The red rock lobster, or crayfish as it's commonly called, is already New Zealand's most valuable inshore seafood export. Exporting this valuable commodity currently generates around 220 million New Zealand dollars annually.