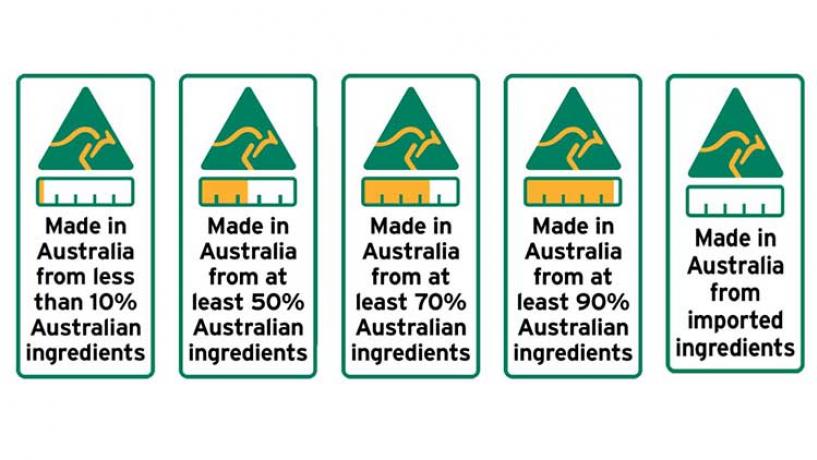 May 28, 2016
After the federal government made changes to its food labelling laws in March, businesses across the country will be required to apply new 'easy to understand' food labels from July 1.
The new labels will reveal where products are produced, grown, made and packed, as well as what percentage of the ingredients come from Australia.
According to the Government, it's been introduced to help Australians better understand what they are buying, after the current food labels were found inadequate and confusing. The new laws were also triggered by the frozen berries Hepatitis A outbreak in February 2015, which affected over 30 people.
Speaking to reporters in Canberra last year, Deputy Prime Minister, Barnaby Joyce said, "What this is about is being truthful to the Australian people about what they buy with their money," Mr Joyce said.
"The Australian people overwhelmingly wanted greater clarification and greater honesty in the description of where their product comes from."
What's Involved For Businesses?
Businesses selling food in Australian retail stores, markets, online or in vending machines will need to apply the new food labels from July 1. However, it doesn't apply to those selling food for immediate consumption such as restaurants, cafes, take-away shops, schools, caterers, prisons and fundraising events.
As there is a two-year transition period, businesses will have this time to manage the change and to sell existing stock before July 2018.
Also, businesses can voluntarily start meeting the new requirements now. Templates, style guides and more information are available at business.gov.au.
How Will The New Labels Look?
The new labels will give consumers the information they need to quickly and easily make informed decisions about the food they buy.
As illustrated in the image above the existing 'Made in Australia' green and gold kangaroo label will feature alongside a gold bar chart and text revealing whether a product was grown or made in Australia and the percentage of local ingredients.
Where To Go For More Information?
To find more information about our new country of origin food labelling laws you can visit http://www.foodlabels.industry.gov.au.