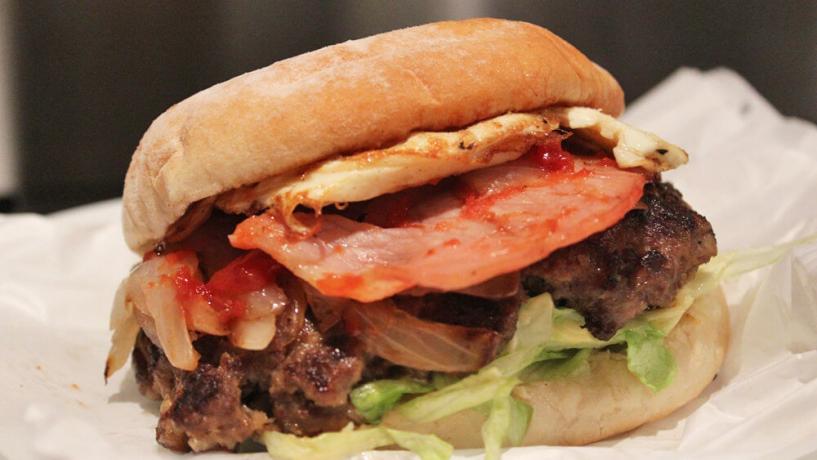 January 9, 2016
One unhappy McDonald's customer has taken to social media to express his disgust after being served a burger spotted with mould.
The burger was ordered from McDonalds' new gourmet 'Create Your Taste' menu and is thought to be purchased from a store in Sydney. The customer sparked a frenzy of social media comments earlier this week after he posted a picture of the burger on Reddit.
"I ordered a Fillet-O-Fish meal a few weeks back that had those mouldy looking spots. I took it back to the counter to get it replaced, they said that that is not mould, but instead caused by the steamer, but they did replace it for me with a new burger," posted another user on Reddit.
The question of how the mouldy burger managed to make it to the customer has also been raised given that the bun was spiked with a 100% Angus Beef toothpick before being sent out to the customer.
A spokesperson for McDonald's reportedly told news.com.au that this was an isolated incident.
'We are disappointed this has happened and are investigating with the restaurant," she said.
More Bad News for Macca's Campaign
McDonald's introduced the new menu last year in an effort to break away from the stigma associated with being in the 'junk food' industry. Create Your Taste aims to give customers the option of choosing which ingredients are used to make their meal.
The campaign also came under fire last year for allegedly breaking NSW food labelling laws. McDonald's stores across the state were forced to redo their new electronic menu boards after they were accused of mislabelling the kilojoule information of each menu item.