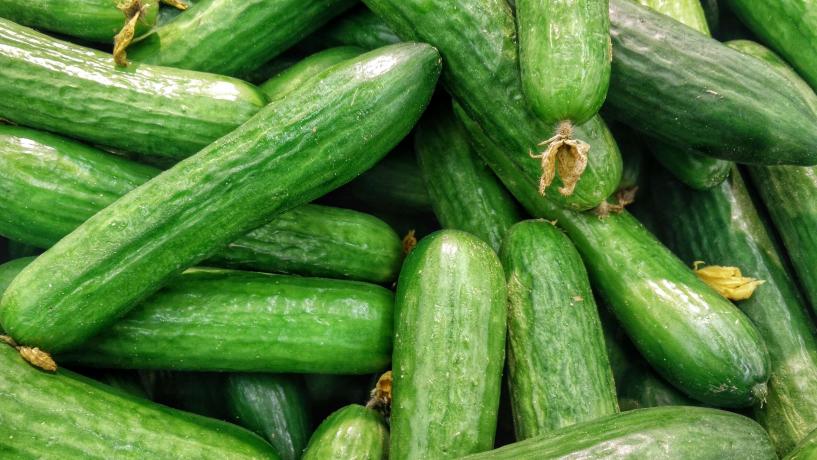 September 19, 2015
With two dead, 91 hospitalised and 418 reported cases, the widespread effects of the United States' recent salmonella outbreak continue to be felt.
The outbreak, which is linked to imported cucumbers grown in Mexico, has now affected people across at least 31 states, with more than half of all cases reportedly children.
Investigating authorities have identified San Diego produce company Andrew & Williamson Fresh Produce as the likely source of the salmonella Poona poisoning. Cucumbers sold under the "Limited Edition" brand, also described as "American" or "slicer" cucumbers, are presumed responsible.
The Centres for Disease Control and Prevention (CDC), the US Food and Drug Administration (FDA) and authorities from multiple states are still carrying out a joint multi-jurisdictional investigation into the outbreak, which has so far allegedly caused the deaths of two people in California and Texas.
Two Months Passed Before Recall
Although the first cases of salmonella poisoning are estimated to have occurred on 3 July, it was not until 4 September that Andrew & Williamson voluntarily recalled all "Limited Edition" branded cucumbers sold between 1 August and 2 September.
Illnesses related to the outbreak are currently estimated to have started during the period of time from 3 July until 3 September. However, the CDC advises that because it can take between two and four weeks for cases to be documented, the total number could still rise.
Advice from the CDC recommends that consumers should not eat, restaurants should not serve, and retailers should not sell any of the recalled cucumbers. If you aren't sure if your cucumbers were recalled, ask the place of purchase or your supplier. When in doubt, don't eat, sell or serve them and throw them out.
Salmonella Poisoning on the Rise
Salmonella poisoning is currently one of the most common types of foodborne illness in Australia and recent reports show that over the past year, the number of cases in Victoria has risen by more than 50 percent, while the numbers in Queensland have more than doubled.
Over 2,500 different types of salmonella bacteria can cause salmonellosis poisoning, which typically lasts for between 2-7 days. The main symptoms of the illness can cause the sufferer to experience nausea, vomiting, diarrhoea, fever and dehydration.
If you think you could be suffering from salmonella poisoning or any another type of food poisoning, you are advised to contact a medical professional and refrain from handling food.