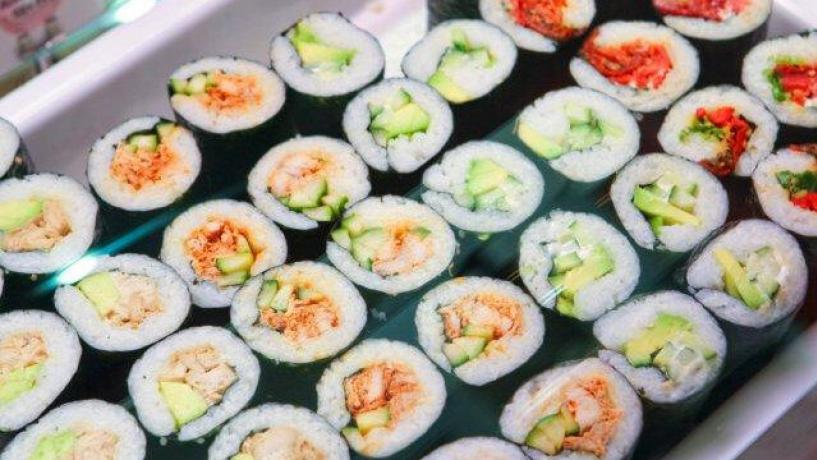 January 8, 2014
Sushi Sushi at Maribyrnong's Highpoint shopping centre is in hot water after serving a Melbourne student a crispy chicken roll infested with maggots. This is the latest of many food hygiene infringements from the Japanese food franchise.
Chloe McSaveney's dinner date went sour when she found two halves of a maggot crawling across her meal at the Highpoint food court.
"I looked and saw two things wiggling around," she recounted. "I spat out what I had in my mouth," she says.
She claims that when she confronted store workers they simply threw the roll in the bin and offered a refund for her meal.
Lab Results Confirm Presence Of Fly Larvae
Highpoint centre management staff retrieved the offending roll and presented it to local health inspectors for testing. Lab results confirmed the presence of fly larvae.
While Maribyrnong Council environmental health officer Jonathan Brett admitted that "the presence of a maggot is unlikely to cause physical harm," McSaveney is still reeling from the encounter.
"The mental side of things is still affecting me now," she told The Age. "I'm having trouble eating – I'm only eating about half of what I normally eat, and I'm struggling to be confident my food isn't ridden with maggots."
GM Claims This Incident To Be The First
Sushi Sushi's general manager Paul Grixti originally claimed that "in 15 years of trading … this was the first food safety incident they have ever had." However, public records tell a different story.
In March of this year, the owner of Sushi Sushi's Glenferrie store was fined $18,000 for nine food hygiene offences. The charges included a failure to take all practical measures to keep pests from the eatery's premises.
Last year the Sushi Sushi outlet at Doncaster's Stockland The Pines Shopping Centre was also charged for "a couple of procedures that weren't followed," according to a backtracking Grixti.
The apologetic general manager insisted that he did not mean that Sushi Sushi had never breached food safety rules, just that it was the first case where fly larvae were found in the franchise's food.
Sushi Sushi Taking Matters Seriously
He insists that his company is taking the matter seriously. He told The Age that all food products were recalled from the Maribyrnong branch and assessed. He added that Sushi Sushi is putting additional food safety measures in place which exceed healthy department guidelines to ensure patrons "can continue to have confidence in the safety" of its meals.