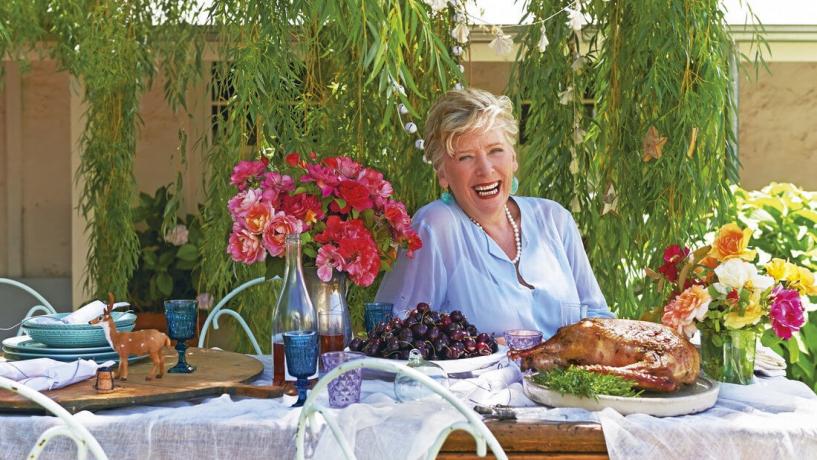 July 11, 2014
Maggie Beer, the well-known gourmet food producer and Australian of the Year 2010 has announced that she is on a mission to improve food in aged-care facilities around Australia.
Starting in South Australia, the campaign will begin with a pilot program to improve food in three facilities - Abbeyfield Nursing Home at Williamstown, Mount Pleasant Aged Care Home and Ridgehaven Residential Care Centre. The focus will be on providing food that is fresh and of a high quality and beautifully presented.
The name of the program is the Maggie Beer Foundation (A Good Life for All).
Why did Maggie Beer Start this Foundation?
According to Ms Beer, she has seen and heard much about the negative side of aged care and she now wants to start hearing about good experiences instead.
And the negative experiences are pretty horrifying. One letter addressed to Ms Beer after the announcement about the foundation was from a concerned woman expressing her dismay that residents at a local aged-care facility were fed a single party pie and a quarter of a buttered slice of bread for dinner.
"There is so much to be done for those in aged care who are not lucky enough to be in a wonderful environment, where food — and the way it's presented — is of huge importance," Ms Beer states on her Foundation website.

"There are many providers and many cooks and chefs who do have a love of food and an understanding of how vital that joy of looking forward to a meal is, and there are others wanting to do more, but frustrated by the many complex issues which can overload management," she adds.
These complex issues include overstretched staff, unrealistically low budgets and additional food safety legislation that aged care providers need to adhere to.
Ms Beer has confirmed that this is something she plans to pursue for the rest of her life.
"It is such a huge thing to change," she said. "It is going to be the rest of my life. I am on this journey and I am gathering my forces with like-minded people around Australia.
"Good food is important for everyone, but more so for someone who has limited control over their future. What can be more immediate than giving people beautiful food and the difference it makes to every day in their life."
How Many People Will be Helped by the Foundation?
After the pilot program, the program will first be rolled out to South Australia and then possibly to other states and territories across the country.
In South Australia alone, more than 15,000 people are in residential care facilities, while nearly 70,000 people use home and community care services.
The numbers will increase dramatically in the coming years. In 2011, the state had nearly 400,000 Baby Boomers (born 1946-64), which equated to 24.9 percent of the population.
What Food Safety Precautions are Needed for the Elderly?
Elderly people are seen as a high-risk group and more susceptible to issues associated with unsafe food.
Businesses serving food to this group must comply with the legislation set out in Standard 3.3.1 of the Australia New Zealand Food Standards Code. This comprehensive standard covers everything from food handling to identifying and controlling food safety hazards to menu design for vulnerable people.
Furthermore, in many states and territories across Australia, food businesses require one or more Food Safety Supervisors who have been trained in specific food safety practices for Health & Community purposes.
How Can You Help Maggie Beer's Foundation?
Donations are currently being collected to support the foundation. Visit the foundation website to find out more.