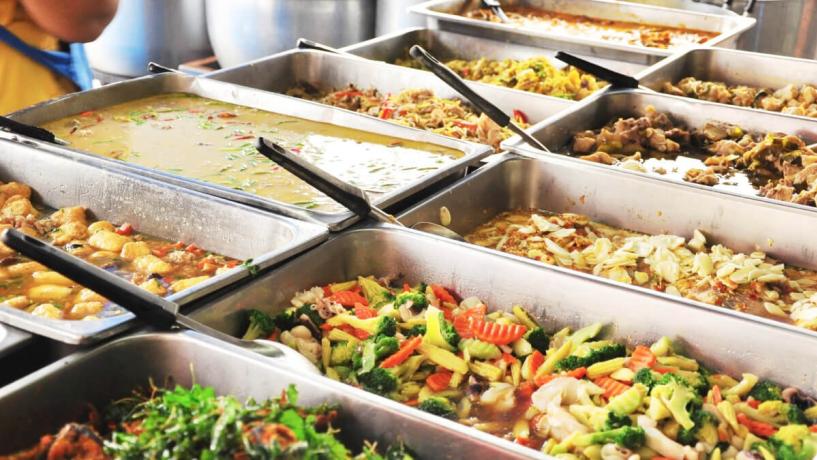 August 22, 2016
No one wants to start off his or her day with a bout of food poisoning.

Unfortunately, this was the case for guests visiting the InterContinental Adelaide, who became seriously ill after eating at the luxury hotel's buffet breakfast on 31 July.

According to reports by ABC News, the InterContinental Adelaide is facing possible legal action after more than 70 people were struck down by salmonella poisoning, 21 of which were hospitalised.

Among those who suffered food poisoning was an eight-year-old child, a man who had undergone a kidney transplant and a pregnant woman.

Speaking to 9NEWS, InterContinental Adelaide general manager, Colin McCandless said the hotel was fully cooperating with health officials and believes it was an 'isolated' incident.

"We fully expect people to make claims and we're ready for it, but of course we are partnering close with SA Health and the City Council to determine the cause," he stated.

"We are absolutely not shying away from our responsibility."

Health officials believe raw eggs were the likely cause for the hotel's salmonella outbreak, either through cross-contamination or inadequate cooking.
Salmonella Is Widespread
The InterContinental Adelaide isn't the only luxury hotel in Australia to experience such a salmonella outbreak. Last year, Melbourne's Langham Hotel had caused 90 diners to become violently ill due to raw egg mayonnaise being served during a high tea.

This incident in Adelaide also comes weeks after a nationwide warning was issued by the Food Standards Australia and New Zealand on rockmelon being linked to salmonella. Eighty cases across Australia were reported, with 20 of those cases in South Australia.
Think You May Be Affected?
If you suspect that you could be suffering from food poisoning you are recommended to seek medical advice. Salmonella infection produces such symptoms as fever, diarrhoea, loss of appetite, headache, stomach cramps, nausea and vomiting.

For more information on managing your food safety and preventing foodborne illnesses, simply visit our food safety blog or check out our Food Safety Courses.