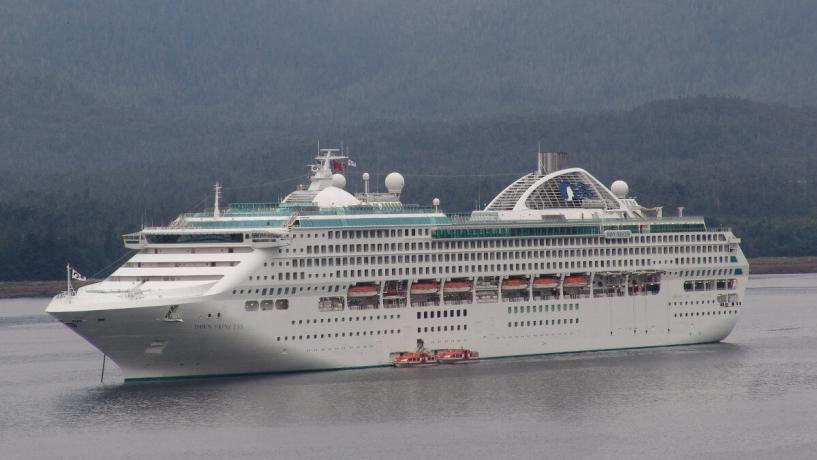 December 24, 2015
182 unlucky passengers aboard a luxury cruise ship docked in Sydney Harbour have been struck down with a severe bout of gastro.
The Royal Caribbean cruise ship, called Explorer of the Seas, was returning from New Zealand when the illness initially hit.
"Every time you walked in and out of the corridors there were medics going in and out of all the rooms. Just about everybody was sick," one of the passengers told the Today Show.
Royal Caribbean Foot the Bill
Royal Caribbean has reportedly refunded half of the cruise fare to all passengers aboard the ship.
A spokesperson for the luxury cruise company said that, "those affected by the short-lived illness have responded well to over-the-counter medication administered on-board the ship."

"All new guests embarking will receive a letter at boarding that asks them to advise if they have experienced any gastrointestinal symptoms within the last three days."
Pasta Salad Sickened 80 People on Spanish Cruise
Earlier this year, pasta salad served on a tourist boat in Spain is thought to be responsible for 80 people being struck down with food poisoning.
Of the 126 people on board, the illness appears to have affected almost three-quarters of passengers and one of the people who fell ill, a pregnant woman, was taken to hospital.
Cruise Ships Provide the Perfect Environment for Food Poisoning Outbreaks
Cruise ships hold thousands of people in extremely close confines, which means that it's very easy to spread illness. Many people eat from buffets and other publically shared food stations while on board, so cross-contamination is a real threat.
Royal Caribbean have explained that Explorer of the Seas would receive thorough cleaning and sanitising before it once again took on passengers.