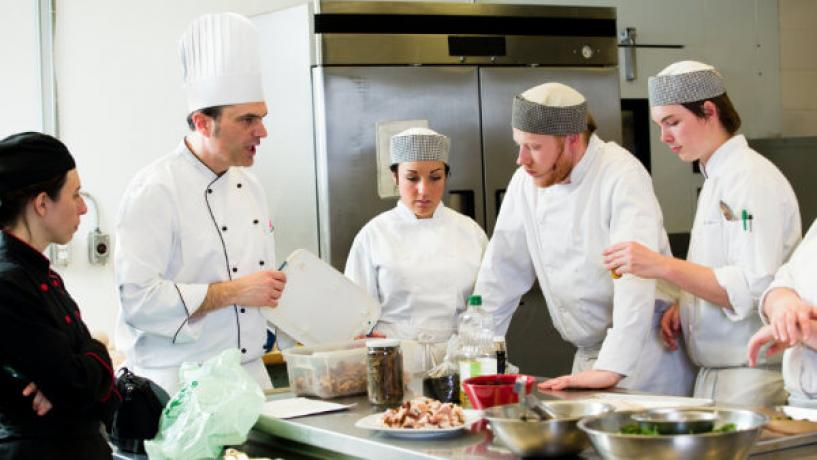 May 8, 2015
Recent results from a global survey have shown food safety training is rapidly growing and currently, almost 40 percent of all training organisations offer it in some form.
Described as 'one of todays most pressing public health priories,' food safety is continuously being recognised as an area that needs multiple levels of education and a clear and accurate core skills framework.
The survey, designed by the International Union of Food Science and Technology (IUFoST), was developed along with the Global Food Safety Curricula Initiative (GFSCI). Through global education, this Initiative aims to helps battle poor food safety standards around the world and create a strong foundation with which to teach people in the industry.
Originally introduced in 2012 as a way to identify the educational requirements for food safety across a range of different training levels, the Initiative works together with the World Health Organisation (WHO) and various other organisations who share an interest in food safety.
The GFSCI recognises that food safety is an important concern at both a domestic and international level. The Initiative aims to create workers around the world who have the necessary skills to properly manage food safety issues at every level in their future work in government, education and industry.
The Future of Food Safety Training
According to the survey more than two-thirds of academic institutions said the people enrolled in their food safety training were both students and food industry workers. These results suggest that not only is food safety training important before beginning a career in the food industry, but it is also important to renew food safety knowledge when already working in the industry.
All of the results of the survey will be analyzed and used to create a graduate/professional database of food safety expertise and information that can be accessed by survey participants and industry professionals.
As for deciding on the core competencies for each level of training, the results of the survey will help the IUFoST's Core Curricula Working Groups in their evaluations.
WHO's 10 Facts and 5 Keys of Food Safety
The importance of following safe food practices was again highlighted this year when the World Health Organisation dedicated the 2015 World Health Day to food safety.
The WHO has also created a Fact File on the issue of food safety and the 5 Keys to Safer Food Campaign to help raise awareness of the everyday importance of practising good food safety.
The href="http://foodsafety.iufost.org/global-food-safety-curricula-initiative/surveys" target="_blank">GFSCI survey is still open and welcomes people from all of the different areas of food safety to participate and have their say in deciding the Global Food Safety Curricula Initiative.