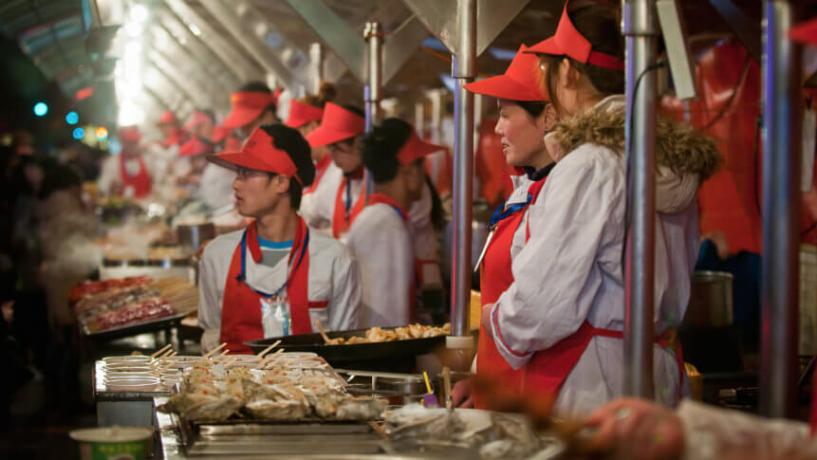 November 22, 2013
The National Australian Bank has found the demand for foods meeting strict food safety and nutritional standards will drive Asian activity in Australia's food export sectors over the next five years.The findings come from a recent study conducted by the Economist Intelligence Unit on behalf of the National Australia Bank (NAB).
Importers Considering Quality Over Quantity
In the past, Asian importers were chiefly concerned with supply quantities. However, recent concerns over food-related diseases, including obesity and malnutrition, have seen importers considering quality over quantity. The rapid rate of growth in cross-border trade has made it difficult for Asian authorities to monitor the quality of imported food and livestock. The importation of goods from nations further away, such as Australia, will help Asian bodies monitor food safety.
Demand for Safer, Nutritious Foods to Increase
The NAB study also suggests that the demand for safe, nutritious foods will increase "dramatically" as Asia's purchasing power rises. In 2012, consumers across the Asia-Pacific spent around $US2.8 trillion on food, beverages, and tobacco. Forecasters predict that number will jump to around $US3.7 trillion by 2016.
The report shows the actions of Asian food industries and governments are reflecting the growing concerns of the continent's consumers. Large companies in China are already paving the way, as they increasingly look abroad to meet demand for high-quality, safe foods. It's expected companies in other Asian nations will follow their lead over the next few years.
Over 30,000 Farmer Customers Have a Direct Export Business
Khan Horne, NAB agriculture's general manager, says the study supports the bank's view that food producers must focus on quality as well as supply numbers. He added that around 1000 of the bank's 31,000 farmer customers had a direct export business. Of those, around 64 percent are currently dealing with Asia. Sixty-two percent of the remaining farmers said they planned to export to Asian markets within the next year.
"A wonderful opportunity for Australian agriculture lies at our doorstep in Asia," Mr Horne said. "We've got scale and quality and a spread of different sub-sectors."
The complete report is available to view online via the NAB's business website.