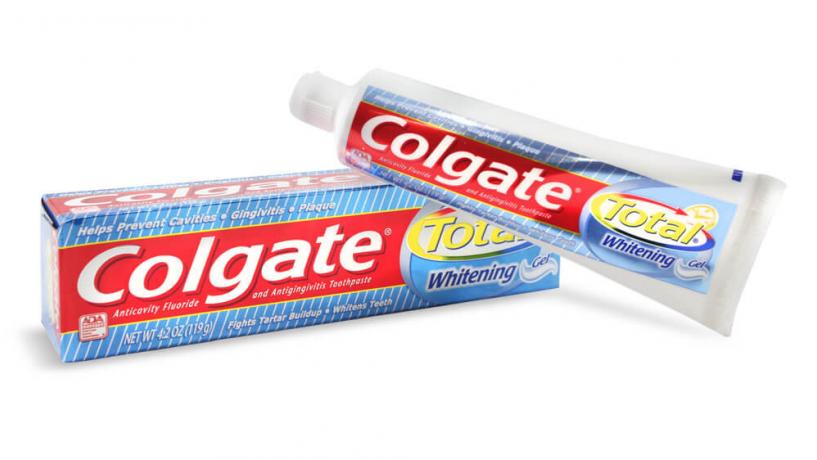 August 30, 2014
One of Australia's most popular toothpaste, Colgate Total, has suffered international scrutiny lately, as safety concerns about one if it's active ingredients, triclosan, arise.
Colgate Total toothpaste contains 0.3% of the triclosan ingredient, the maximum level it is permitted to have before being declared a poison, according to the Australian Industrial Chemicals Notification & Assessment Scheme.
The European Union had previously banned all triclosan in products that came into contact with food, whilst still allowing it to be present in toothpaste as long as it did not exceed the maximum of 0.3%.
Initially, the threshold established for poison warnings was 0.2%, but the amount was raised following submissions that declared the 0.2% suggestion would have serious commercial implications on various industries.
The Dangers of Triclosan
Health-related studies have shown that links exist between a reduction in bacterial resistance, an increase in allergies, and a disruption in hormonal development, and exposure to triclosan. Furthermore, on top of the development issues, the antibacterial agent has been suggested to have a hand in the growth of cancer cells.
Currently, triclosan is undergoing testing regarding its safety in various consumer products, including toys, cutting boards, and hand soap. The findings and concerns regarding this substance have not only created worries regarding the safety of toothpaste products, they are also prompting anxieties regarding the FDA process for approving drugs.
Some people believe that the FDA, a group committed to the protection of consumers, should have paid closer attention to the adverse effects the drug was showing after studies in 1997.
However, despite these adverse effects, additional testing was not requested. Instead, the FDA approved the use of triclosan based entirely on information provided through studies that Colgate conducted themselves, which stated that the ingredient was only dangerous in large quantities.
Defence for the Product
Experts in Australia are currently defending Colgate, the only toothpaste product within the Australian market to contain triclosan, stating that it the ingredient has been proven to fight inflammation, gum bleeding, and gingivitis.
Triclosan is widely used for its antibacterial qualities, and despite the controversy, Colgate Total has been approved and reviewed by Australian regulatory authorities, who consider it to be effective, and safe.
Furthermore, the American Dental Association, ADA, have recently affirmed their acceptance of the product again, stating that there has been no clinically relevant evidence which indicates that the seal of approval should not be applied to Colgate Total products.