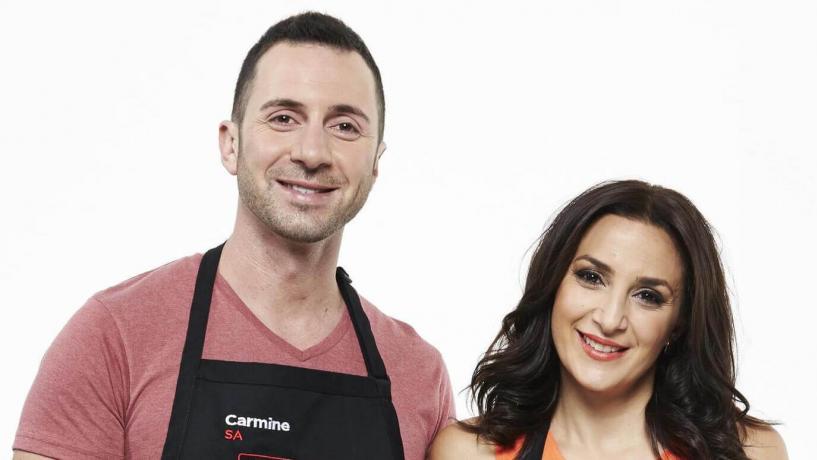 March 10, 2016
Outspoken My Kitchen Rules duo, Lauren and Carmen, sparked controversy in a recent instant restaurant episode after refusing to try another team's dish.
Apparently, the first time in the show's history that anyone has done this, the South Australian couple sat stonily at the table, while the judges and other teams began to eat Lisa and Hazel's entree of salmon croquettes.
However, despite what the hype leading up to the episode seemed to suggest, the reason Lauren refused to try anything on her plate was actually that she found a long, black hair in the middle of her salad.
Lauren's Opinion of the Meal
When asked how she and Carmen found the salmon croquettes, Lauren explained that although she was hungry enough to 'chew her arm off', she hadn't eaten a bite of her 'inedible' meal.
"I have a hair in my dish; it's all up in the salad," she said.
"For me, I would send a dish back if I got this in a restaurant."
Was She Right Not to Try Her Meal?
Although, if in the same position, some people might just shrug, pick out the hair and start eating, hair contaminating a meal is a food safety issue. Like many other types of physical contamination, hair also carries with it the added risk of bacterial contamination.
In order to lower the risk of contamination like this occurring, food handlers must maintain a high level of personal hygiene; and where possible, use protective clothing like aprons, hairnets and disposable gloves.
Meanwhile, the team from Queensland that had cooked the dish, Lisa and Hazel, were left to speculate about why it was that Lauren hadn't touched her meal.