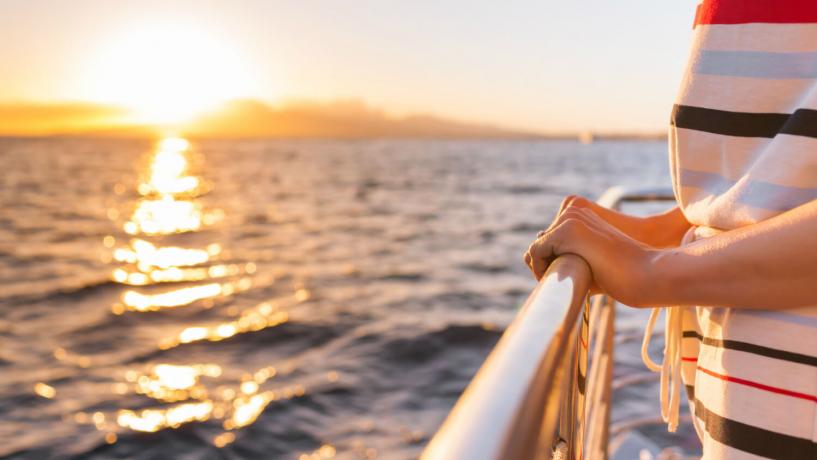 February 21, 2017
Passenger cruise ship The Sun Princess has seen two gastro outbreaks in as many weeks, affecting more than 250 passengers over two cruises. Over 160 travellers have been affected by the norovirus stomach bug on a Brisbane to New Zealand cruise. 90 people had the same affliction in a Papua New Guinea trip undertaken by the same vessel, only two weeks prior.

Despite the highly contagious illness being abundant onboard the ship, Sun Cruise declined to reimburse one particular passenger who disembarked at New Zealand and flew home to avoid risk of contamination.
Passengers have now called upon Queensland Health to close the ship. 2,000 passengers were made to wait 2 hours for the ship to be disinfected on 2nd February, after the first outbreak on the same vessel. A second, more detailed clean was completed yesterday, and customers have been advised of the risks via a letter sent to them, which details the previous contamination issues as well as good hygiene practises. Hazmat suits were used by those who were cleaning the rooms affected during the trip.
Passenger Perspective
A passenger of the New Zealand journey, Ken Fox has been quoted as saying "It's time, I think it's time Queensland Health got on board, closed the ship down and cleaned it up because it was rampant before we got on," However reports claim that Queensland Health does not have the appropriate jurisdiction to carry out such an activity.
One passenger reported that those afflicted were confined to their cabin. Despite this, Mr Fox and his wife say that their holiday was ruined; as despite not catching the illness themselves, the balcony smelt of vomit and diarrhea.
Carnival Australia has released the following statement "On any given day during the cruise 12 to 15 of the 2,000 guests were in self isolation while symptoms ran their course before they returned to their usual cruise activities...". The Sun Princess also experienced a gastro outbreak in December 2016.
The elderly demographic of cruise ship passengers means that they have a higher risk of infection, and the associated dehydration that can accompany the illness has an added danger for older citizens.
What is Norovirus?
The norovirus is a highly contagious, hardy bug. This means that it can survive for more than a month on most surfaces. To ensure eradication of the bug, sterilization of the affected areas must be incredibly thorough. Additionally, risk of contamination can be reduced by using hand sanitiser, and ensuring that proper hand washing practises are followed. To lower risk of this kind of outbreak, it is recommended that appropriate food safety training is undertaken by those who prepare and serve food.