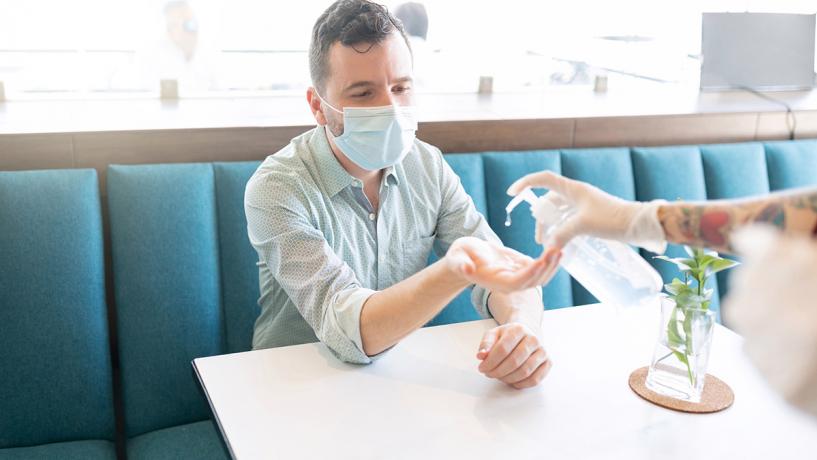 December 22, 2020
Amid a growing outbreak of COVID-19 cases, new restrictions have been announced for Sydney in order to help stop the spread of the outbreak. The outbreak is in the city's Northern Beaches area, which saw the outbreak grow to 68 cases as of yesterday. The area has been placed in a five-day lockdown since Saturday that includes 'stay-at-home orders'. As a result of these orders, 250,000 residents have been banned from leaving their homes except to go to work, exercise or conduct essential shopping.

In conjunction with this five-day lockdown, new restrictions are being put in place for Greater Sydney, including the Central Coast and Blue Mountains until Wednesday.
What are the new restrictions?
According to the New South Wales Government, the new restrictions include:
limiting household gatherings to 10 visitors
re-introducing the one person per four square metre rule for all indoor settings, including hospitality venues and places of worship
applying a cap of 300 people for hospitality venues and places of worship
restricting singing and chanting performances in indoor venues
restricting the use of dancefloors, except for weddings, with a maximum of 20 from the wedding party permitted
These restrictions will be lifted if no cases of community transmission are reported.
Health officials urging residents to stay put
This new cluster of COVID-19 cases is concern for health officials, especially with Christmas right around the corner. There has been an surge of Sydney residents leaving the area since the restrictions have been put in place in the Northern Beaches area. Officials are urging residents to stay where they are and to not travel at this time.

Thousands have already travelled to Victoria, and as a result the state has announced that it will close its borders to residents of Greater Sydney and the NSW Central Coast. In similar fashion, South Australia has announced that all arrivals from the Greater Sydney area would have to quarantine for 14 days and that anyone from the Northern Beaches area is not permitted in the state at all.

As the week progresses and Sydney residents reach the end of their restriction period, more updates will be provided on the next steps for the region.