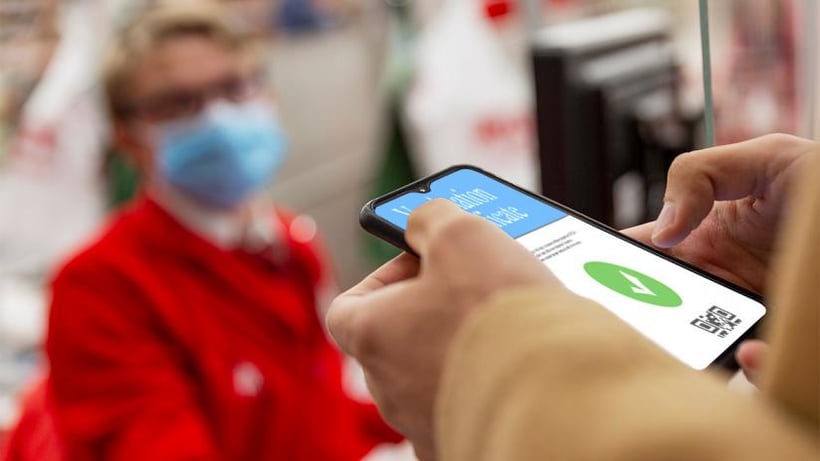 September 23, 2021
As Sydney and areas of New South Wales (NSW) look forward to opening up from lockdown next month, the state government has provided details of NSW's vaccine passport system. The state plans to ease restrictions once it reaches its 70 percent double vaccination target, which could happen as early as Monday, October 11.

Hospitality and retail businesses, including restaurants and pubs, will be allowed to reopen to fully vaccinated customers the Monday after the state reaches its 70 percent vaccination target for people aged 16 and older.
How to access proof of vaccination
Currently, NSW residents can access their proof of vaccination through the Medicare Express App and can upload it into Google or Apple wallets. Residents can also access their proof of vaccination on Medicare online accounts through myGov.

Those who don't have a smartphone can call the Australian Immunisation Registration on 1800 653 809 to receive a copy of their immunisation record by post. The immunisation record could take up to 14 days to arrive.
The government is working on making the vaccination certificate available on the Service NSW App, which is currently being used to scan check-in QR codes to access businesses. The reason for adding the vaccine certificate to the Service NSW App is to make it easier for individuals to access both check-in QR codes and their proof of vaccination in one place.
Details of the Service NSW vaccination certificate
While the vaccination certificate on the Service NSW App is not expected to be ready by the easing of restrictions, Customer Service Minister Victor Dominello provided some details of its features:
Additional privacy features to allow the user to "show more" or "show less" of their vaccination details
A digital hologram, similar to the hologram used for Waratah's digital driver's licence, to help avoid forgery
A QR code to confirm that it is a valid Service NSW product
A two-week soft launch will be conducted starting October 6 at a regional NSW location to trial the program and address any technical issues.

Once launched, businesses must take reasonable steps to ensure their customers are following the vaccine passport rules. More details of what businesses will need to implement will be released closer to the date of reopening, but individuals and businesses can expect that similar public health measures implemented prior to the lockdown will be put in place.

The Australian Institute of Food Safety (AIFS) continues to monitor updates to COVID-19 health measures across the country and will continue to provide updates affecting food businesses as they occur.