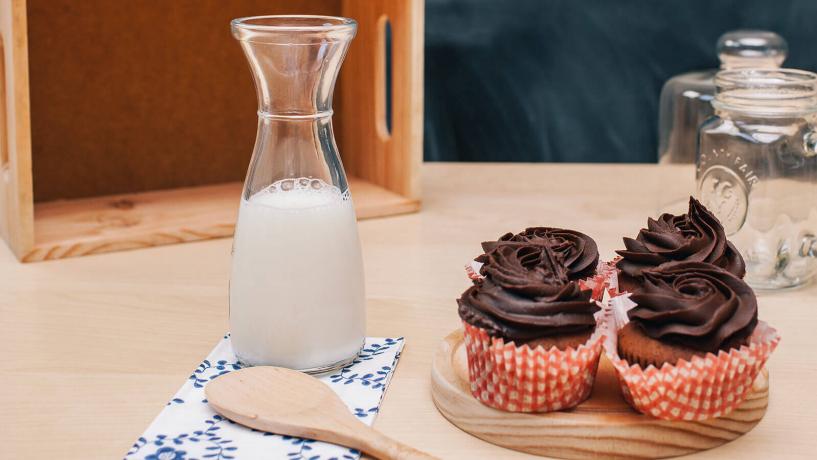 June 21, 2016
Sydney start-up, Made by Cow has shaken-up the milk industry, becoming the first company to legally sell unpasteurised or 'raw milk' in Australia, after gaining approval from the NSW Food Authority.
After two years of 'rigorous' consultation with the government body, Made by Cow is selling its 'cold pressed' raw milk in the state, a controversial move sparking concern over its food safety and nutritional benefits.
For years the sale of raw milk for human consumption has been banned in Australia, as it contains bacteria that can cause series illness. However, the milk producer uses the 'cold pressure' method to kill bacteria, making it safe without the need for heating.
Why Are There Concerns?
Speaking to WA Today, top infectious disease physician and microbiologist Professor Peter Collignon said the 'cold pressure' method needed more research.
"The [data and research] that shows [cold-pressure is just as good as pasteurisation] needs to be robust and available for all to see, including the public, and needs independent verification."
While Associate Professor Said Ajlouni from the University of Melbourne told ABC News "In terms of nutritional value, is it better than pasteurised milk or not? It is not well established."
Although some claim raw milk is more nutritious than pasteurised milk, much controversy surrounds it after a three-year old died from drinking raw milk in 2014.
What Is 'Cold Pressed' Raw Milk?
Promoted as "the world's first safe to drink raw milk", Made by Cow company founder Saxon Joye told news.com.au "Our milk has never been heated, but it's not completely untreated. "We subject the milk to high water pressure to make it safer to drink, while retaining the qualities of raw milk. Any pathogens that may be present in the milk are eliminated because they can't stand the pressure."
"We milk our cows, put it straight into the bottle, then we put the whole bottle under cold high water pressure.
Where Is It Sold?
Made by Cow's 'cold pressed' raw milk is being sold for $4.99 per 750mL at Harris Farm and About Life stores in New South Wales.
To find out more information about this product you can visit www.madebycow.com.au.