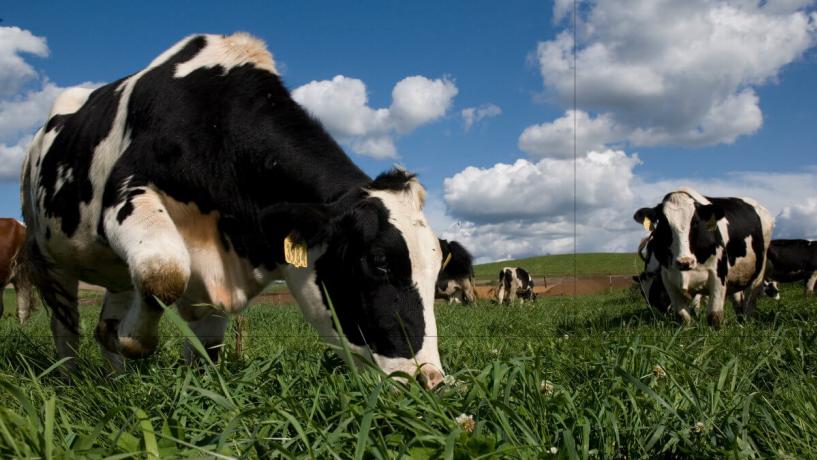 November 29, 2012
A world where hypoallergenic milk is an everyday reality for those with dairy sensitivities could be coming much sooner than you think.
New Zealand scientists from AgResearch recently announced that they have successfully bred the world's first cow capable of producing allergen-free milk, according to Food magazine.
The milk in question is considered to be allergen-free because it is high in protein and nutrients, but without also being high in beta-lactoglobulin (BLG). Beta-lactoglobulin is a protein component found in whey that has been strongly linked to many types of milk allergy over the years, so this is definitely big news for sufferers.
The milk in question came from a genetically modified cow named Daisy. Daisy is the result of a project that's been ongoing since 2006 at the University of Waikato, as well as AgResearch. She was produced using an advanced genetic modification technique known as "RNA interference". RNA interference works to inhibit the expression and production of BLG protein.
Going forward, the researchers and scientists behind Daisy and her hypoallergenic milk will be seeking to produce other cows like her to see if the same results can be consistently reproduced.
However, there will still be a lot to accomplish before the hypoallergenic milk can be brought to the public. It still has yet to be tested on humans. Also, there is the huge hurdle of public opinion in regards to genetic modification to get over.
"If this milk is to be hypoallergenic, as we suspect it will be, then we've got to get over the hurdle of social acceptance of this type of technology before you can then apply it in the national herd," says Dr. Warren McNabb of AgResearch.
"It's going to come down to what this country decides. It's more of a social issue than a scientific one."