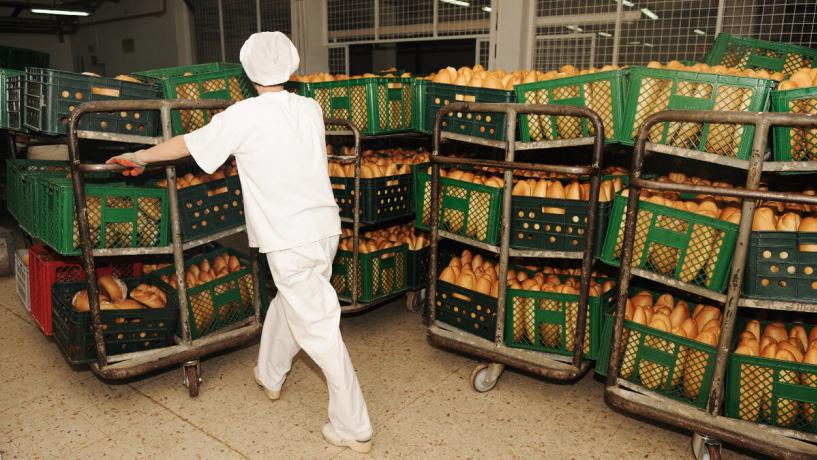 October 30, 2013
CHEP Australia, the nation's leading provider of pallets and plastic crates to the food industry, has launched an innovative new drying technology that promises to maintain food quality.The world-class technology uses centrifugal force to remove 98 percent of excess water. It promises to make its plastic crates the driest on the market, and 80 percent dryer than those processed with traditional tunnel dryers.
New Drying Technology
CHEP's service centre in Scoresby, Victoria, is the first in the country to install the new drying technology. The response from fresh food businesses using the newly dried crates has been swift and positive.
"In our business, moisture levels are critical to quality," explained Ashley Lockett, the national equipment controller at Moraitis, a fresh produce distributor. "We are very happy with the results from the new centrifugal crate dryer; it has already improved our ability to transport fresh produce to market in peak condition."
Keeping Produce Fresher for Longer
David Hansen, CHEP's senior director of supply chain adds that the technology suits fruits and vegetables that keep freshest in low-moisture environments, such as onions. Many fruits and vegetables spoil faster if they're kept in damp conditions.
Positive Feedback and Savings Prompt Upgrade
In addition to keeping produce fresher for longer, the new drying technology also suits CHEP's sustainable business model. CHEP catches water spun from the crates in a collection tank. It then pumps this wastewater back into its eco-friendly crate washer for re-use. This process is estimated to save around 180,000 litres of water annually. The innovative centrifugal dryer is much more efficient than its predecessor. It uses up to 80 percent less energy, but as it self-generates power the actual savings are closer to 90 percent.
Following enthusiastic feedback surrounding the new dryer in Victoria, CHEP Australia plans to install the systems in its New South Wales and Queensland service centres early next year.